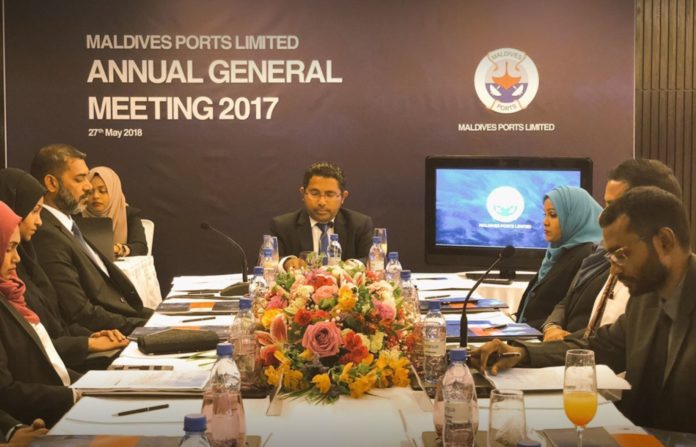 Maldives Ports Limited (MPL) procured MVR 158.5Million as previous year's net profit.
In the report published by the Audit Office, it noted that MPL obtained an annual income of MVR 628.2 Million during the previous year. MVR 282.5 Million was used for expenses such as salary and employee benefits while MVR 127.9 Million was spent on other corporate expenses. A total of MVR 192.1Million was obtained by the Maldives Ports Limited as the annual income.
Maldives Ports Limited, the sole port authority of the ports of the Maldives, paid a taxation of MVR28.1 Million to the Government for the year 2016. The net profit of MVR158.5 Million obtained by the corporation is a rise from the previous year's net profit by MVR6.2 Million.
It was suggested in the Audit Office report, the Government will gain an equity of MVR95.1 Million as share profit from the Maldives Ports Limited.
The Annual General Meeting of the MPL was held last night at Hotel Jen Male', Maldives. In the conference, the financial statement was revealed and discussions regarding the share profit took place as well.