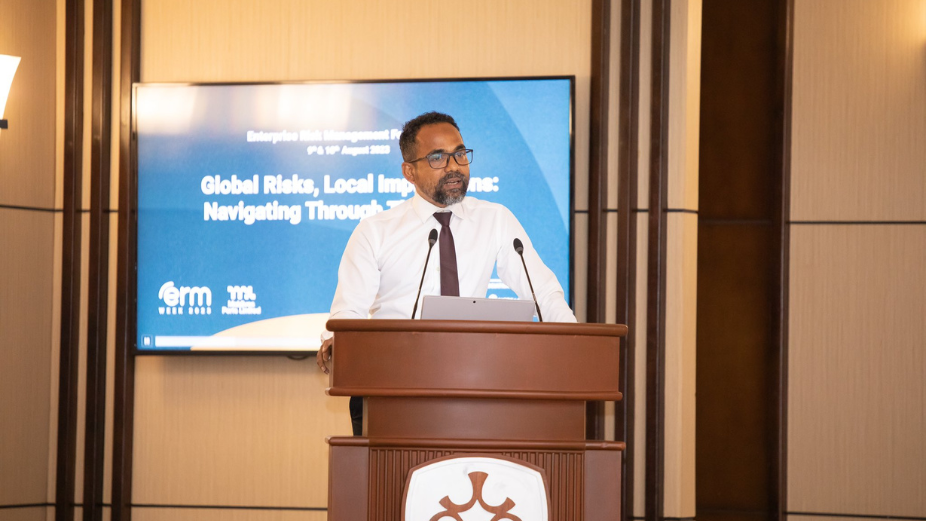 Maldives Ports Limited (MPL) commenced its annual Enterprise Risk Management Forum at Nautica Maldives, yesterday.
This two-day event, concluding today, focuses on the theme 'Global Risks, Local Implications: Navigating Through This Chaos'.
MPL's CEO, Shahid Ali, noted that this is the second year the forum is being held. "The objective is to further discuss the function of risk management with the companies and share the experiences of both sides,"
Attendees can look forward to keynote speeches, interactive workshops, panel discussions, and networking opportunities with industry forerunners and risk management experts.
This forum seeks to engage State-Owned Enterprises (SOEs) and other pivotal institutions across the Maldives.