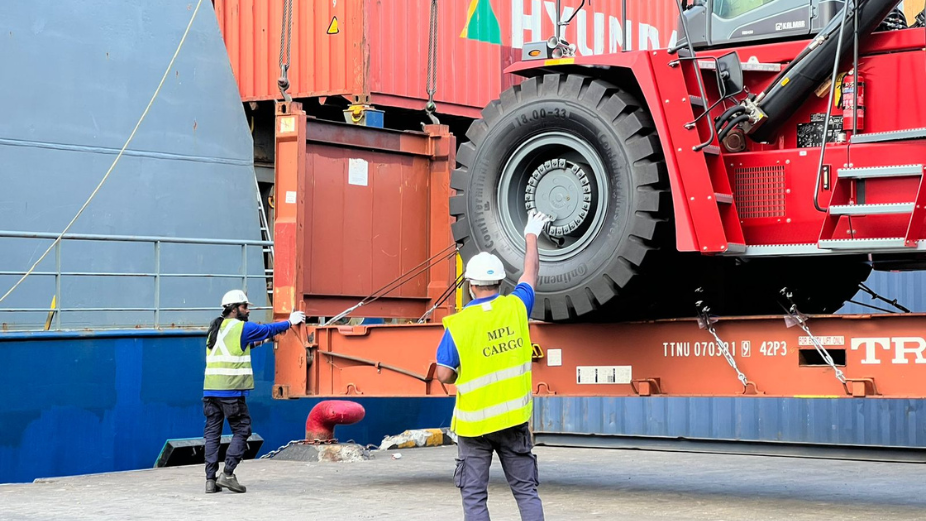 Maldives Ports Limited (MPL) has procured new equipment to enhance the efficiency of operations at the Male' Commercial Harbour.
The company has acquired four Reach Stackers, which are specialized vehicles utilized for the handling and movement of cargo containers within ports. MPL has announced that these vehicles will be put into action immediately to cater to the elevated demand and traffic during the month of Ramadan. The Reach Stackers will be employed to efficiently transfer fully loaded 40ft containers onto loading vessels.
Last year, the import of food products during Ramadan was higher than in the preceding three years. In line with this trend, MPL has taken proactive measures to prepare for the increased import of cargo, particularly perishable goods, by allocating vehicles that will expedite the unloading process at ports.