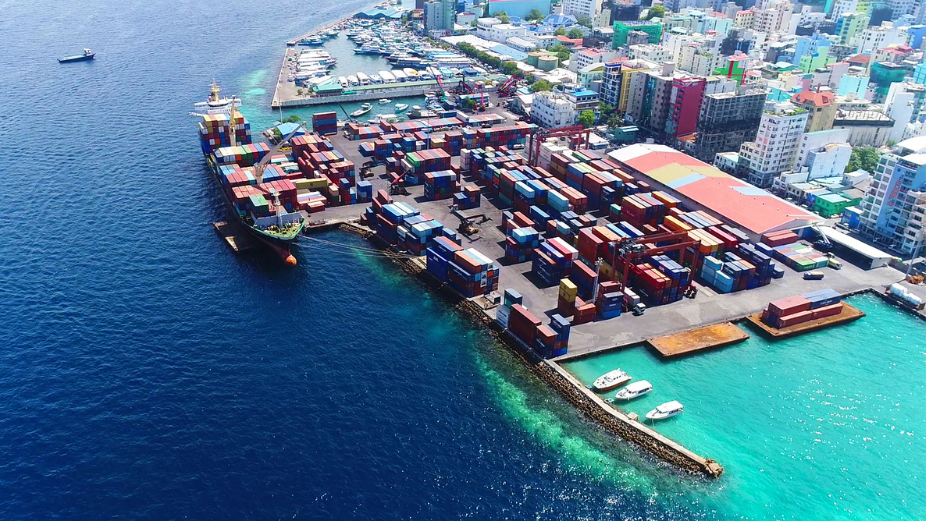 According to its weekly statistics of cargo operations, Maldives Ports Limited (MPL) cleared 1,646 TEUs of cargo between 2nd and 8th June.
MPL's weekly cargo statistics indicate that they cleared 480 20-foot containers and 686 40-foot containers during this period.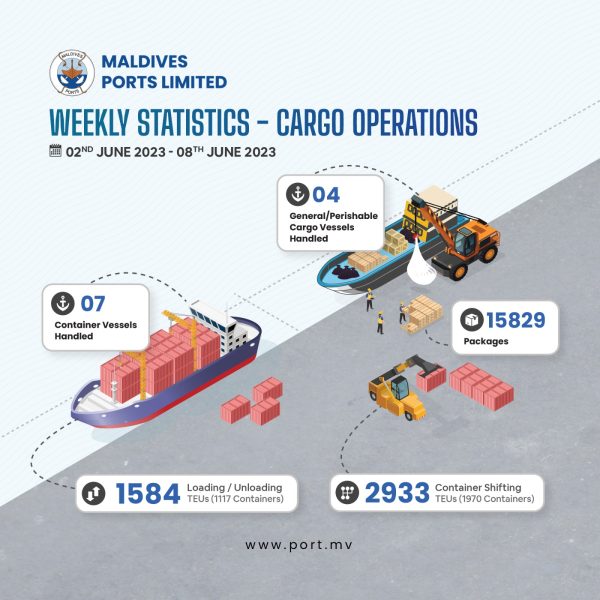 In addition to clearing containers, MPL handled the arrival and departure of seven container vessels and four general/perishable cargo vessels in the first week of June.
The efficient unloading and loading operations at MPL resulted in the processing of 1,584 TEUs, equivalent to 1,117 containers.
MPL's performance in May saw the processing of 5,273 containers, equivalent to 7,519 TEUs. This figure signifies a notable 14% increase compared to the average number of containers cleared in April.