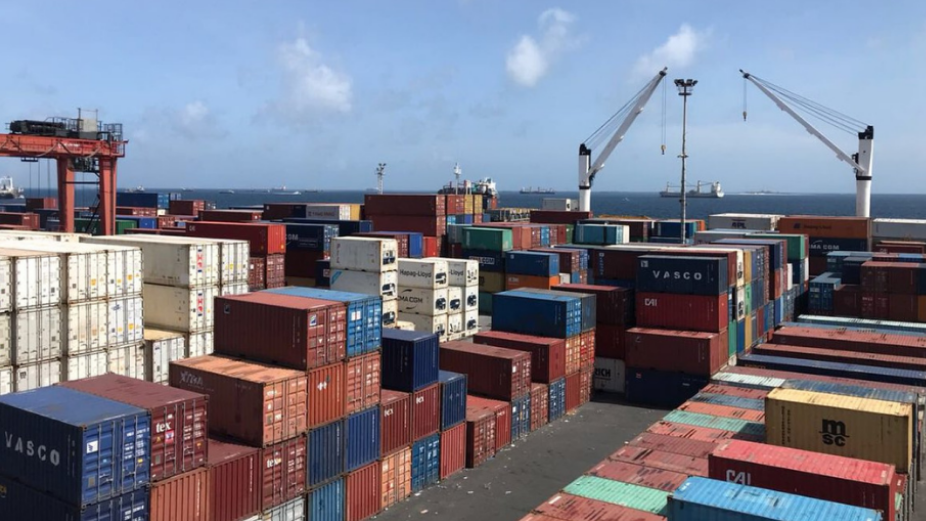 Maldives Ports Limited (MPL) has cleared a total of 4,524 containers in December 2022. This is equal to 6,362 TEUS of cargo.
According to its monthly cargo statistics, MPL cleared 2,686 containers of 20 feet, and 1,838 containers of 40 feet. The average number of containers and TEUS cleared daily both dropped by 8% in December 2022 compared to the previous month.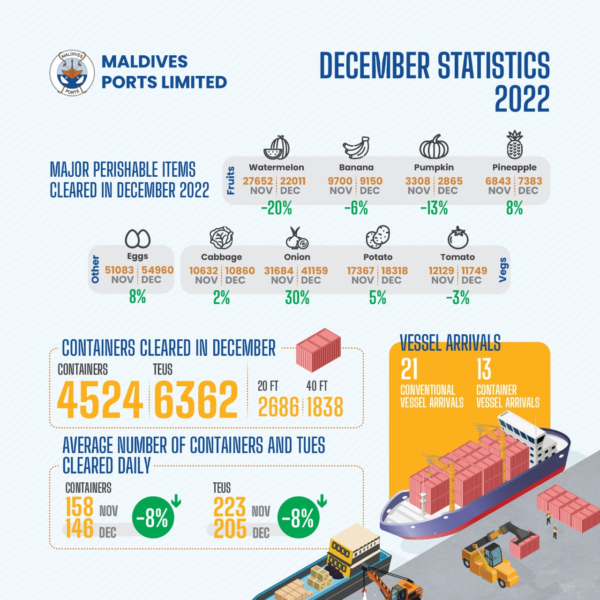 Some major perishable items cleared in December 2022 also saw a decrease compared to the previous month. Watermelons saw a 20% decrease, while bananas, pumpkins and tomatoes cleared fell by 6%, 13% and 3% respectively. There was an increase in other perishables cleared, such as eggs (8%), pineapples (8%), onions (30%), cabbages (2%) and potatoes (5%).
Furthermore, MPL saw 21 conventional vessel arrivals along with 13 container vessel arrivals during the month of December 2022.