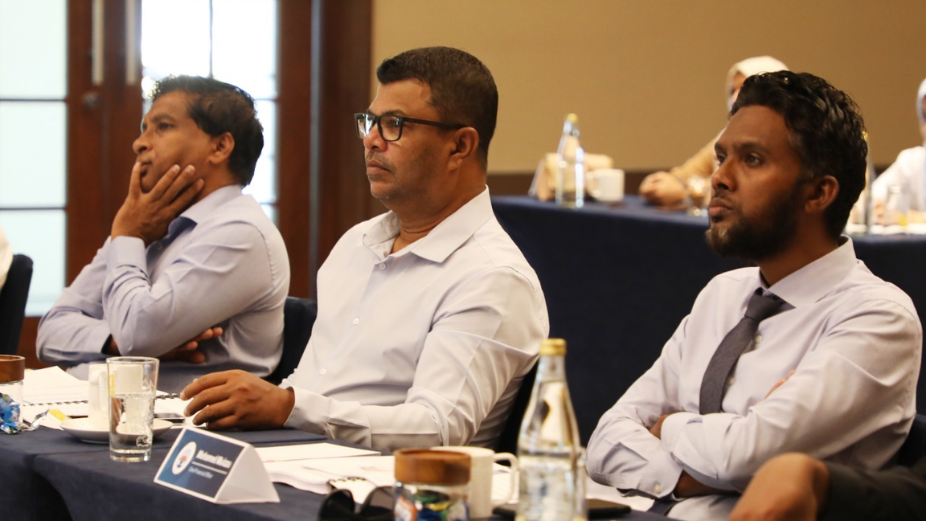 Maldives Ports Limited (MPL) has conducted a 'Next Generation Performance Management' training session for the executive management of MPL.
According to MPL, this was a two-day training course held at CROSSROADS Maldives to help the company's management team to manage and measure employee performance in order to recruit, retain and encourage top talent.
This course is designed for everyone who requires an appreciation, or an in-depth knowledge of performance management (PM) underpinned by objectives and competencies as part of an overall performance management approach. This course shows in a practical way how you can build and implement an agile individual performance management system working successfully and how to achieve and implement and a culture of performance management.
Moreover, this new-and-improved course will also share latest best-practice approaches for abandoning the annual end-of-year performance appraisal meeting and how you can abandon annual KPIs (Key Performance Indicators), by moving to monthly milestones and monthly "MSCs" (Must-Do, Could-Do and Should-Do targets), and monthly 2-minute feedback sessions.
Workshop is being carried out by Global Remuneration Expert and HR Consultant, Robert Mosley. He is listed in the highly prestigious and influential list by People-Hum of "The Top 100 Global Thought Leaders To Inspire You in 2021" and he awarded the "Global HR Leadership Award" in 2017 by the World HR Congress to recognize his iconic contribution to the global C&B community over the past decade.