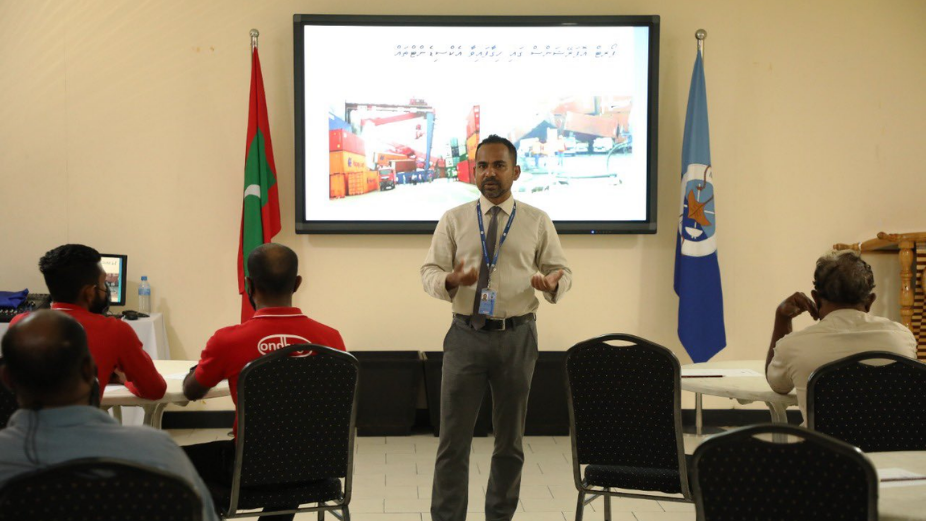 Maldives Ports Limited (MPL) has conducted a Port Worker Induction Program on Tuesday.
The purpose of the program is to create health safety awareness for port workers working at MPL ports and terminals.
According to MPL, this is part of the company's ongoing work to upgrade its health & safety standards and to create a safe working environment for everyone.
Maldives Ports Limited is a state corporation of the Maldives, created to be the sole port authority of the ports of the Maldives. It is 100% owned by the government of Maldives and is located in Malé, the principal port, major city and capital of the archipelago nation in the Indian Ocean.