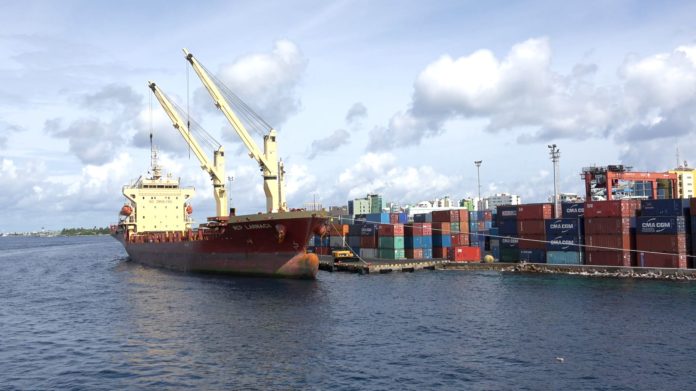 The administration's target is to relocate the industrial port to Thilafushi in the shortest period of time possible, stated CEO of Maldives Ports Limited, Mr Shahid Ali. He affirmed that the industrial port is badly in need of more space, and it is impossible to expand the existing harbor. According to Mr Shahid, a number of researches have proven that the ideal alternative is to move the port to Thilafushi.
He said the relative negotiations are ongoing, and that the project would be scheduled into phases. During the transition, certain operations would still be carried out from Male', depending on the phase of the project. It will take time to transfer all operations to Thilafushi, given that the first phase would be launched within 2 to 3 years, explained Mr Shahid.
The outcome of the project would be fruitful for the economy, Mr Shahid explained. Loading and unloading of containers will be more convenient, and clearance will take no longer than two days, compared to over two weeks time for clearance as of the present. Thilafushi will also provide greater storage capacity and a more feasible distribution network. Mr Shahid also highlighted on the ease of traffic this would create on the streets of Male',
The inconveniences in unloading and clearing of imported good have contributed to the rise of prices of goods, and thus the concerns raised by entrepreneurs in this regard. Since it takes 10 to 15 days for goods to be cleared, MPL has pledged to solve the issue before the month of Ramadan and reduce the period to maximum 5 days.