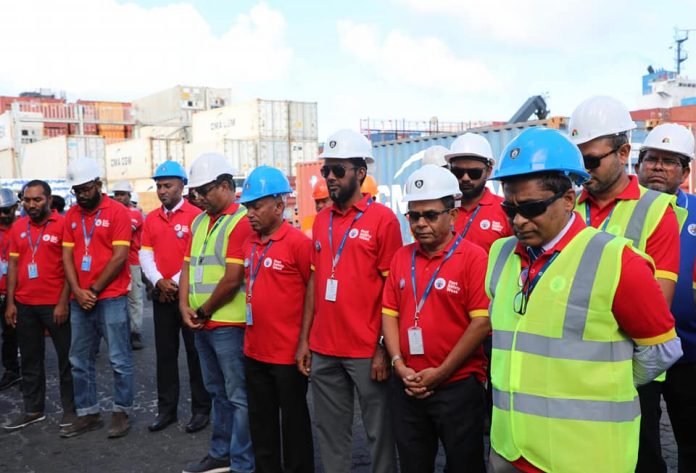 Maldives Ports Limited (MPL) has launched a campaign, to promote workplace safety and security.
A week long campaign will be held from 25th- 30th December 2019. According to MPL , this campaign aims to foster a culture of awareness and adherence to workplace safety. Throughout this campaign, workers will be given the information about the importance of wearing proper safety gear, strict observance of guidelines and SOPs form an elemental part of Port Operations .
During the special ceremony held at the Malé Commercial Harbour on 25th decemeber,Mr.Shahid Ali , the CEO of MPL said " The purpose of holding this campaign in the last week [of the year] is to review cases pertaining to safety which took place this year, and to explore ways to reinforce safety measures in the coming year" . He also said that the MPL special campaign is aiming to raise awareness and shift the public perception regarding workplace safety .
CEO Shahid officially unvieled the logo of "Safety Week". The song for "Safety Week" was also launched in the ceremony.
Maldives Ports Limited (MPL ) is the sole authority on port related businesses in the Maldives ,which manages all the regional ports in the country.