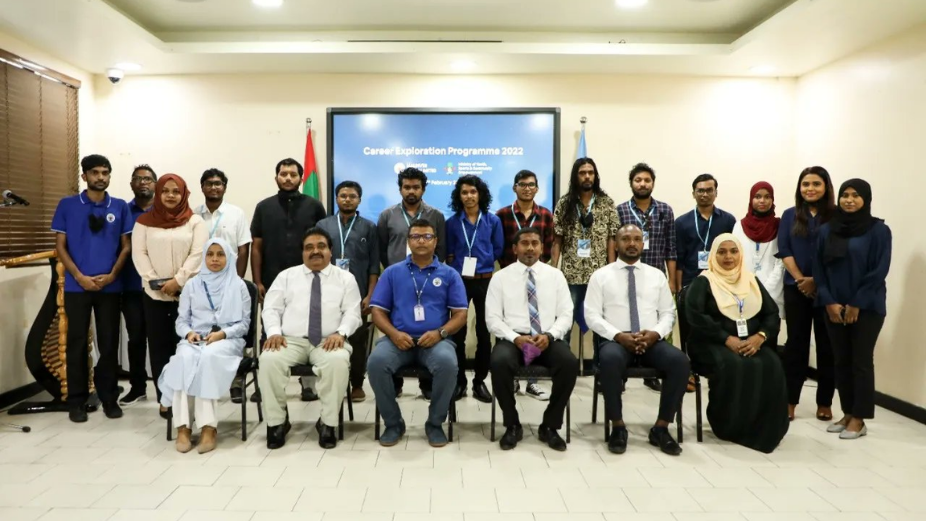 Maldives Ports Limited (MPL) has partnered with the Youth Ministry to share information on career opportunities for the youth under the Ministry's "Career Exploration Program 2022".
At a ceremony held at MPL's Bandharu Maalan, the program was inaugurated by the company's CEO Shahid Ali and Youth Minister Ahmed Mahloof.
According to MPL, the aim of this program is to provide field exposure & information related to the functional areas, career opportunities & educational opportunities within the company.
Speaking at the ceremony, MPL's CEO Shahid stated that the company boasts a number of diverse fields in which a career can be cultivated, especially fields involving technical expertise.  
Minister Ahmed Mahloof added that the program is a representation of the close ties maintained between the Ministry and MPL. He also urged participants of the program to make the best use of opportunities offered through the program.