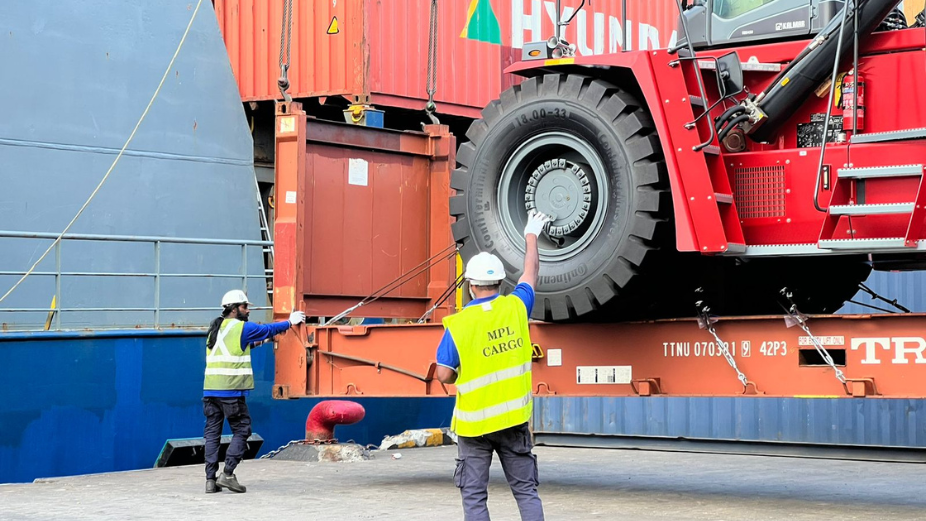 With the aid of brand-new vehicles, Maldives Ports Limited (MPL) has made arrangements to efficiently discharge cargo during Ramadan.
Four Reach Stackers were brought in to manage cargo containers at the ports, according to MPL. The brand-new vehicles will be utilized to move 40-foot fully loaded containers onto loading crafts.
MPL has guaranteed that cargo ships going to the Maldives will not face any trouble unloading cargo during the month of Ramadan, as more staff and trucks have been employed to remove cargo. Moreover, MPL has set up temporary sheds for use during operations at the ports of Male' and Hulhumale'.
In contrast to the previous three years, more food was imported during Ramadan last year. Like in past years, MPL will allocate cars to hasten the unloading process at ports in anticipation of Ramadan in response to the increased import of cargo, particularly perishable commodities.