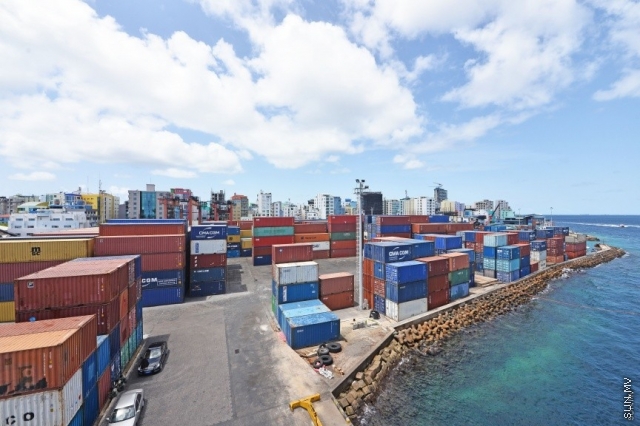 MPL's CEO Mr. Shahid Ali has stated that the complaints of the business people regarding the Male Sea Port are candid and that they are now working on fixing the issue.
He revealed that they are currently researching the methods to improve the efficiency of the services provided in the port and that those methods are being tested out. In regards to that, he explained that they are repairing broken vehicles and equipment and are also working to find new equipment.
MPL says that they could either construct a new port area in Thulusdhoo or develop the existing area in Hulhumale which will bring a permanent solution to the issue regarding lack of space in the Male port area. Mr. Shahid stated that they aim to shorten the period of time taken to clear goods from the port to a duration of 5 days. He mentioned that they will conduct studies on whether or not their prices were indeed greater than normal and that they will meet with business people to get their opinions.