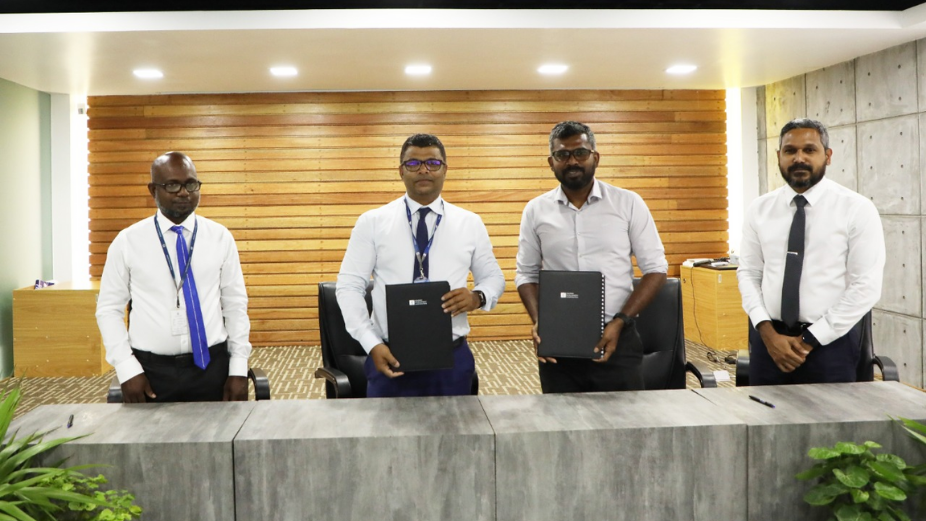 Maldives Ports Limited (MPL) has signed an agreement with Housing Development Corporation (HDC) on Wednesday afternoon, to lease land for the expansion of container storage at Hulhumale' International Terminal.
Under the agreement, the company will acquire the necessary land for Hulhumale' International Port. According to MPL, the land size acquired is over 120,000 square feet, whereby over 2,000 containers can be stored.
This will help solve the space constraints currently faced by MPL. In addition to increasing capacity, "operation capacity" will also be improved.
With the increase in the number of goods imported to the Maldives during the month of Ramadan, the agreement will solve the problems faced by the company due to the lack of container space at its main port, Male' Commercial Harbour. MPL states that it aims to unload goods from the boat as soon as possible.