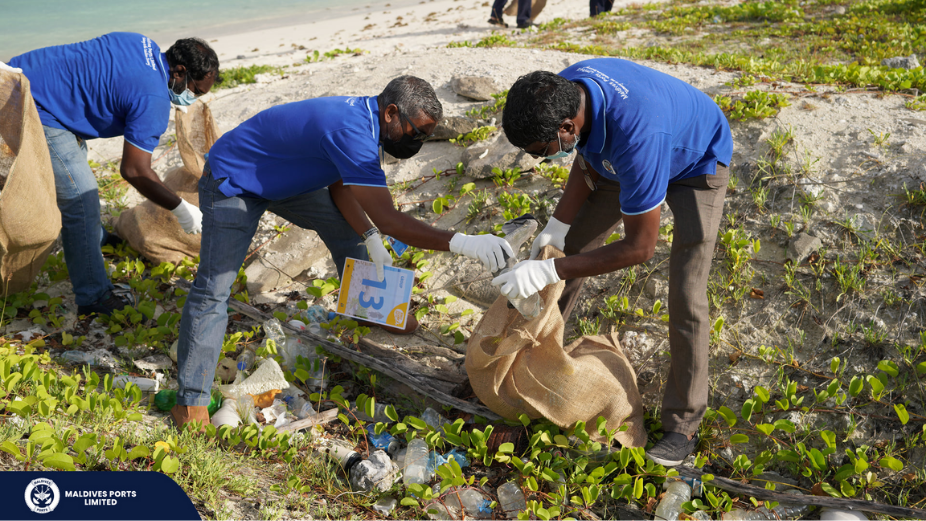 Maldives Ports Limited (MPL) has revealed that its staff has contributed their support for the World Cleanup Day 2021 campaign coordinated by Housing Development Corporation (HDC).
The cleanup campaign was carried out as part of efforts to join the 180 countries participating in this global movement on 18th September 2021.
World Cleanup Day is an annual global social action program aimed at combating the global solid waste problem. It is one of the biggest civic movements of our time, uniting 180 countries across the world for a cleaner planet.