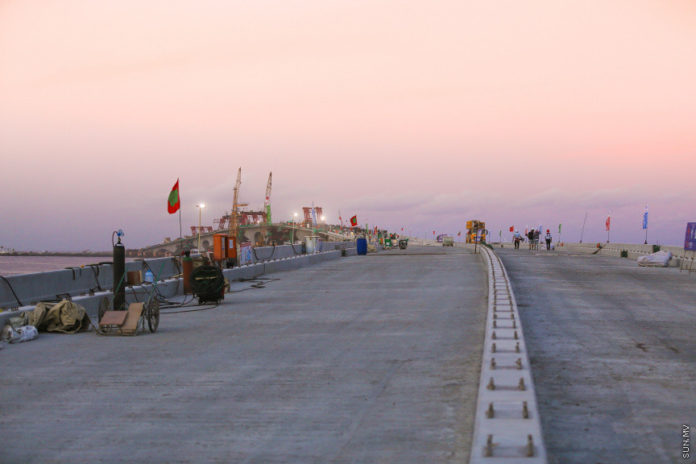 Maldives Ports Limited (MPL) has imported the first shipment of buses to be used for public transportation over the bridge.
MPL stated that 9 of the 22 bushes has arrived in Male'. Among them are 8 double deck buses, 7 city buses and 7 coach buses. The coach buses can accommodate 40-45 passengers.
MPL CEO Abdul Razzaq Haleem stated that MPL will be investing MVR100 million for the bridge transportation.
Charges and fees for bus transportation are yet to be decided as talks are ongoing with the government. Bus schedules are yet to be finalized.