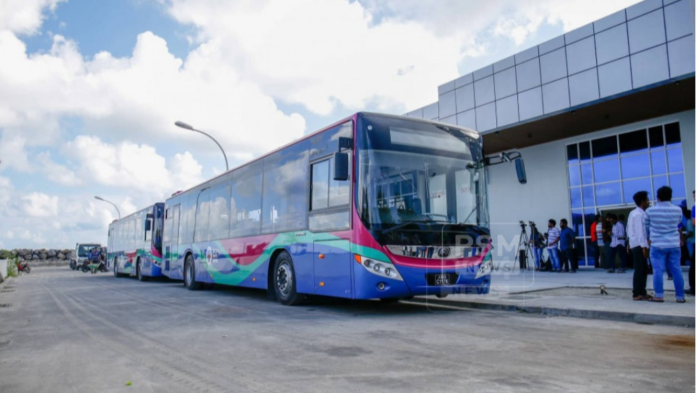 Bus services operated between Male' and Hulhumale' by Maldives Ports Limited (MPL) are now to be extended till 1 AM due to the increased number of customers.
The bus routine begins at 5 am every day and the last bus is scheduled for 11:30 PM at the moment. MPL noted that a huge amount of customers take the bus of 11:30 PM to Hulhumale'. This change is schedule is brought in order to serve more customers.
The demand for bus is high at the beginning and end of office and school hours and bus services are scheduled every 10 minutes during those hours. More buses shall used for service if the number of customers waiting at the bus stops appear to be more at any time of the day.
MPL began operating routine buses to Hulhumale' and Hulhule' after the opening of Sinamale' bridge in September 2018. 22 buses are being used for service at the moment. In addition to this, three bus stops are located on the ring road of Male' while seven bus stops are located in Hulhumale'.