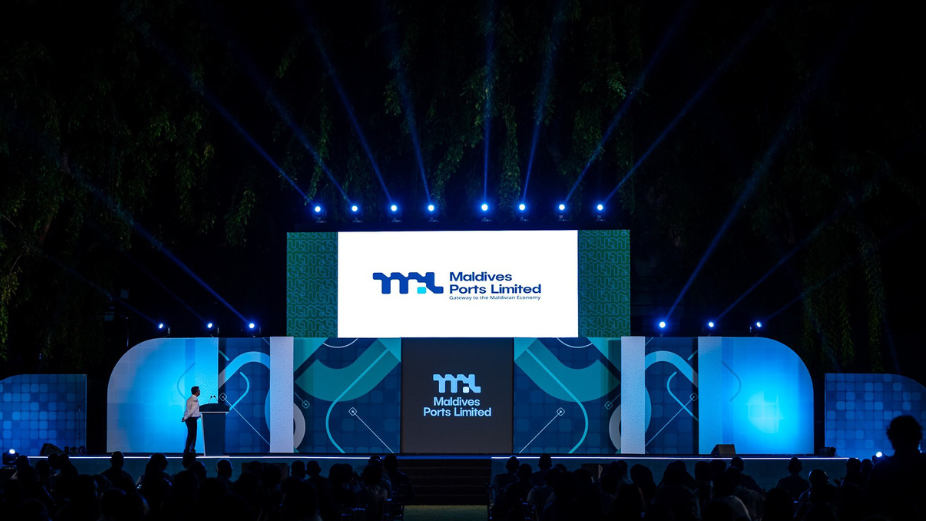 Maldives Ports Limited (MPL) has recently unveiled its new logo and colour scheme, marking the first rebranding effort in the company's 36-year history. Formerly known as Maldives Ports Authority (MPA), MPL underwent corporatization in 2008 and became a wholly government-owned entity. Surprisingly, the company had continued to use the same logo for the past 27 years.
The introduction of MPL's new logo and colour took place during the company's annual 'Staff Night' event. MPL's CEO, Shahid Ali, expressed that the change was part of their broader initiative to modernise the port service. He emphasised the improvements in port operations and the digitization of services but noted the absence of any branding efforts or a distinct brand image for the company.
"In a modern corporate environment, as we expand our port services, it is essential to have a contemporary brand image," said Shahid. He further highlighted the substantial progress made in enhancing corporate governance over the past four years.
Rebranding has brought about several significant changes at MPL, with one notable alteration being the implementation of a unified uniform for port operations. This update eliminates the need for separate vests, commonly used in modern ports. Additionally, MPL emphasised that the revised uniforms would feature "high visibility" lines, further enhancing safety and visibility for employees.