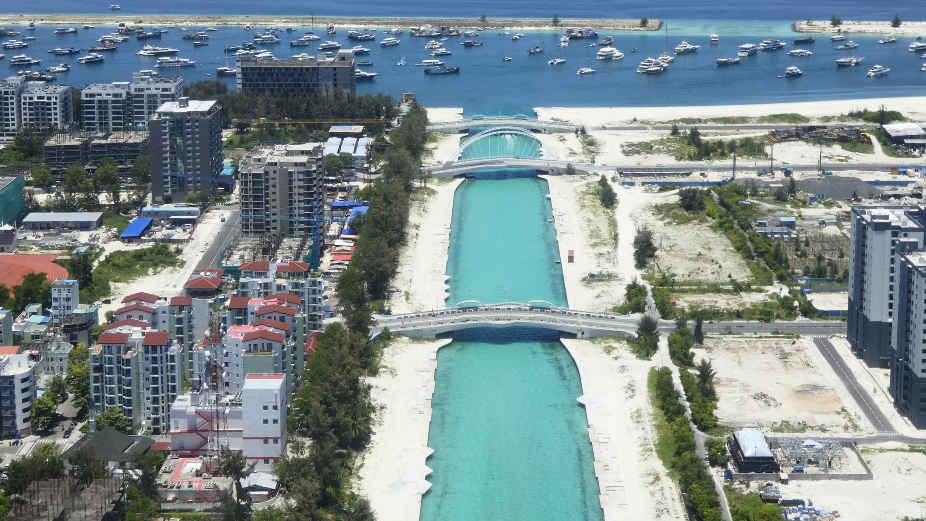 Maldives Ports Limited (MPL) is nearing the conclusion of the construction of flats in Hulhumale' Phase 2, with the project expected to be finalised by the end of the upcoming month.
The company's housing scheme includes the development of three 15-storey towers in Hulhumale' Phase II, a project that commenced back in 2018.
CEO Shahid Ali shared an update on the status of the flats, stating, "Currently, we are in the process of handing over the units to the employees. This will allow them to install cupboard sets and address some internal work that needs to be completed within the units. Our goal is to have all the necessary work wrapped up by the end of next month, enabling employees to move in."
According to Shahid, the contractors have assured that all work will be completed either by the end of August or within the month itself. After the construction is finished, employees will have the option to move into the flats.
The ongoing work primarily focuses on the final touches to the apartments, including lift installation, electricity and water connection setup, and other finishing touches. MPL has made arrangements to facilitate payment for employees acquiring these units, and they have also decided not to impose any rent charges on the flats until the year's end.
As part of a housing initiative for employees of state-run companies, MPL's three towers will provide a total of 534 units. These units consist of 204 one-room apartments and 330 three-room apartments, offering various options to cater to employee needs.