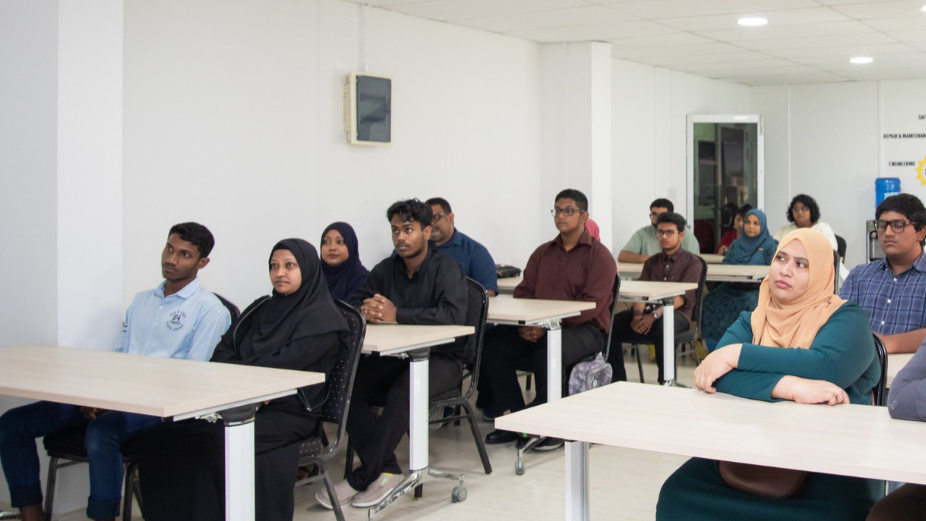 Maldives Ports Limited (MPL) has launched its highly anticipated internship programme, opening doors for secondary and senior secondary students to gain valuable work experience. The programme, initiated by MPL's Learning and Development Department (LDD), has attracted a remarkable surge in applications, with over 200 aspiring interns vying for the opportunity. A total of 18 students will take part in this year's programme.
According to MPL, this year's applicant pool marks a significant increase compared to previous years, indicating the growing popularity and recognition of the internship programme. To accommodate the rising interest, MPL has expanded the number of slots available in several fields, ensuring that a greater number of students can participate in the programme and complete their internships successfully.
Commencing on June 25th, the MPL internship programme is scheduled to run until August 3rd, 2023, providing students with a substantial period to acquire hands-on experience in their chosen fields. The internship opportunities encompass a diverse range of disciplines, including electrical engineering, mechanical engineering, marine engineering, civil engineering (AutoCAD drawing and surveying), IT (web development), and business development and marketing (copywriting).
The primary objective of this program is to acquaint students with the wide array of job opportunities and fields associated with MPL (Maritime Port Logistics). By doing so, we aim to generate interest among students towards maritime-related disciplines. Furthermore, the program seeks to provide students with a comprehensive understanding of the various tasks and responsibilities involved in port operations.