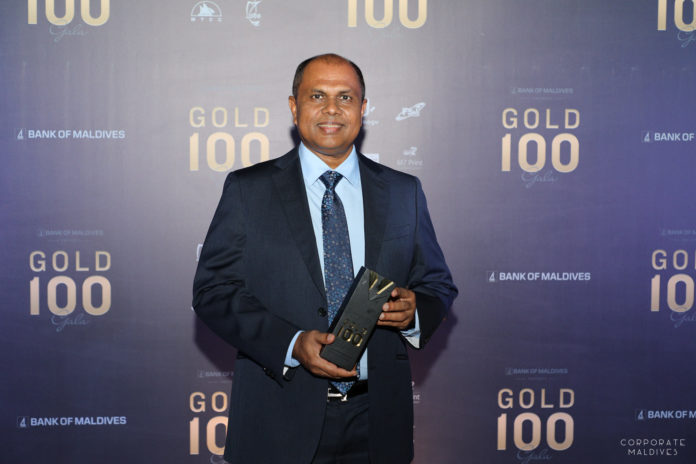 Damas Company is one of the most reputed business names in the Maldives. The Company's business came into being in 1978 and Damas Company Pvt. Ltd. was incorporated in 2000. Since its inception the Company has grown to become one of the leading businesses in the Maldives with a strong customer base made up of resorts and corporate clients, public sector and households. Corporate Maldives met with the Managing Director of DAMAS Company, Mr. Abdulla Salih to get an insight on how he has taken the company to the heights it has reached.
How did you get started?
I started my career in the public sector which I think is an important period of my life which gave me valuable hands on experience in various areas of administration and business management. After 25 years in the public sector I decided to dedicate my time fully to our family business. It has been 10 years since then.
What would you consider as successes?
Success is building and maintaining a trustworthy name in the market, no matter which industry we look at. Success is derived from the people in any organization by creating an environment in which people enjoy working in.
What are some of the challenges you have faced?
One of the biggest challenges is finding highly motivated and hardworking talent. In a rapidly changing world there will always be challenges for any business and the key is to be resilient to those changes and to be able to adapt according to the respective market conditions.
What do you do differently?
Different is not necessarily better, so rather than doing things differently, we focus on consistency and improving efficiency wherever we can. We empower each member of the team to ensure that the running of the organization is dependent on seamless teamwork.
What is your advice for young MD's and what are your hopes for the future?
It is important to make sure you are passionate about what you do. It is also important to make sure that you dedicate some of your time each day to think and reflect on strategy and plan the future course of your business.
As for the future, we hope the business environment continues to improve paving the way for greater opportunities for young entrepreneurs. We would also like to see more local talent fostered into leadership roles within the business community.