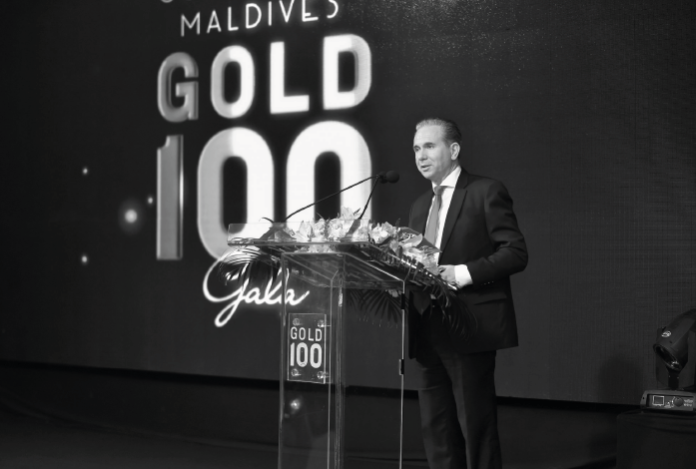 Many countries talk about having "systemically important banks" and as by far the largest bank here, Bank of Maldives certainly falls into this category. BML is the only truly nationwide bank and the institution plays an essential role in supporting so many businesses, individuals and communities. Andrew Healy has been CEO and Managing Director for the past 4 years and during this time, the Bank has seen not only significant business growth but also a huge increase in community investment. We asked Andrew about the Bank's current status and plans for the future.
How do you feel about Bank of Maldives' position today?
We're in solid shape, with most areas of our business performing well. This is partly down to the clear strategic direction set down by our Board but even more so it's because we have a very capable, committed team who have consistently delivered improvements in business volumes, service and risk management standards. We're also fortunate to have a large, very loyal customer base and we work hard to give them the professionalism and value for money they deserve. Of course, in banking you take nothing for granted and we have to stay focused and keep our standards high.
What has been particularly pleasing has been our year on year increase in community investment and it has been our good financial performance that has made this possible. We invested in more than 50 different community initiatives last year and we also brought more branches, ATMs and agents to the atolls.
Has the Bank been proactive in supporting businesses?
Very much so. This is reflected in our growing numbers of SMEs and corporates and by the expansion of our loan book. We've been investing in our people, our products and our infrastructure to support businesses. We've tripled the number of dedicated business managers we have in place and the year ahead will see 4 dedicated business centres open in Male', Hulhumale', Kulhudhuffushi and Hithadhoo. We'll also introduce some new products to support SMEs of all sizes.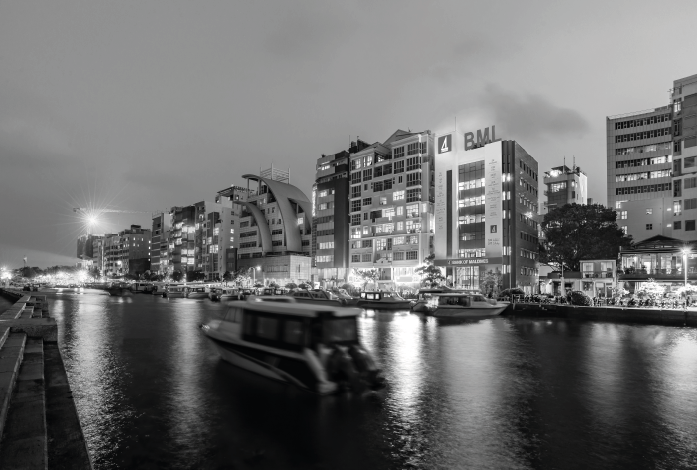 Can you tell more about the Bank's investment in the community?
Of course. There are really two sides to this investment. The first involves bringing banking services to the people. Historically, many people in the atolls had to travel to another island for basic banking services – for example, to get cash or to make a payment. That has now changed. In 2013, we had a BML presence on just 24 islands, whereas today we're represented on every single inhabited island via a branch, ATM or agent. We saw 10 million ATM transactions through our network last year, a quarter of which were deposits which shows how people have adapted to doing their banking differently. In fact, when you consider our mobile and internet banking services, virtually all forms of banking are now possible in all parts of the country.
The second part of our investment program is CSR-type initiatives. As I mentioned earlier, we implemented over 50 initiatives last year that have benefited communities right across the country. Initiatives such as the upgrading of computer labs in atoll schools, providing motorized wheelchairs and supporting events like the Pink Ribbon Run to raise cancer awareness. These all demonstrate our commitment to the community and this year we'll do even more – we'll deliver more than 60 new CSR projects in Male', in the atolls, in every part of the country. With charities, sporting associations, with environmental causes. With organizations that help children, senior citizens and the disadvantaged.
BML is well known for its use of technology in providing services. Can you tell us a bit more about this?
Firstly, I should say that we have a very capable team of Maldivian technology specialists who work with international technology companies to ensure our customers – individuals and businesses – enjoy banking services that compare well with other countries. As I mentioned earlier, mobile and internet banking services have helped make banking possible in all parts of the country and really what this means is that people's lives have been made easier. The days when you needed to travel to another island to do your banking are essentially over and today, 9 out of every 10 transactions take place using technology – through our Self Service Banking, Card, Internet and Mobile Banking channels.
Other recent technology-based investments you may have noticed include our new Customer Service Centre at Male' Square on Ameenee Magu, which uses iPad-based technology to reduce waiting times. Separately our new USD ATM Centre in Male' saw USD 300 million in withdrawals last year. And more than 50,000 travellers from around the country benefited from our online dollar booking service which allows them to order online and then collect their cash at our airport counter.
Of course, we must and will continue to invest. Our business customers will soon benefit from a major upgrade of our business internet banking services. We also have plans to launch a new mobile wallet product which will make it possible to send money abroad using only your mobile phone – no need to visit your Bank, Western Union or to even leave your home.
There has been talk of the Bank expanding overseas. What are your plans?
I can't say too much on this as we must respect the regulatory approvals process which has yet to be completed. What I can say is that our main focus will always be on our home country where our growing business volumes and extensive ongoing investment program demonstrate our commitment. However, overseas expansion makes sense as it will bring diversification benefits and it will generate revenue to support our investments at home. We're in the process of applying for a banking license in another Asian country and if all going well, we'll be up and running before the end of the year.
Do you have a closing message for your customers?
Thank you, yes. I would like to say to our customers that over the last year, you will have seen us describe ourselves as "Aharenge Bank", which of course means "My Bank" in Dhivehi. This "slogan" is a lot more than a marketing initiative. It's a statement underpinning our bond with you and all the communities we serve. The reason we chose "Aharenge Bank" is because this really is your bank. Yours because it is owned by you. Yours because 99% of our staff are proud Maldivians. Yours because with 260,000 customers, we touch your lives and your families' lives. We understand we have a tremendous responsibility to you. And we'll continue to support you, to be at your side when you need us.