Mr. Evgeni Plushenko, a four time Gold Medal winning Olympic figure skater and three time world champion, will be visiting Jumeirah Vittaveli to honor the one year anniversary of the ice rink in the resort. He had also visited the resort on 20th March 2018 to inaugurate this ice rink as well, as per Jumeirah Vittaveli.
Mr. Plushenko will also be opening the Olympic Gold Medal museum which is made in honor of him with his accolades in it. Along with him, there also will be a Saxophone & DJ performance by the Melody Duo to celebrate the occassion. The opening of the museum will take place on 20th March 2019.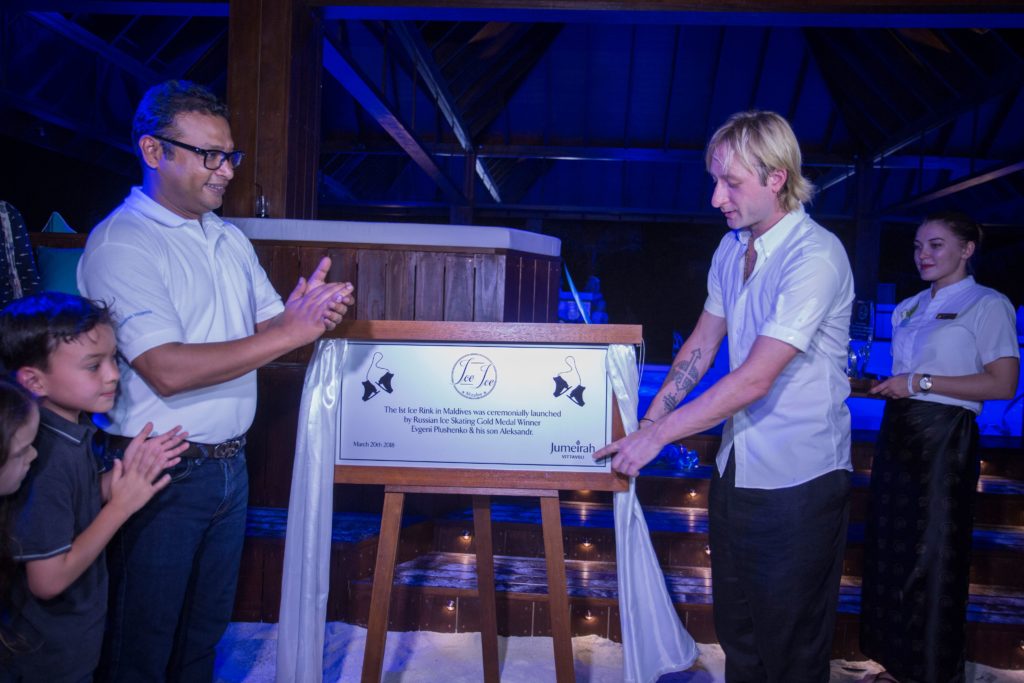 The ice rink, named Ice Ice Maybe, has been dubbed as a groundbreaking innovation in the Maldives. It was opened with the sole purpose of allowing visitors to take in the joys of skating while not being burdened with heavy winter clothes.