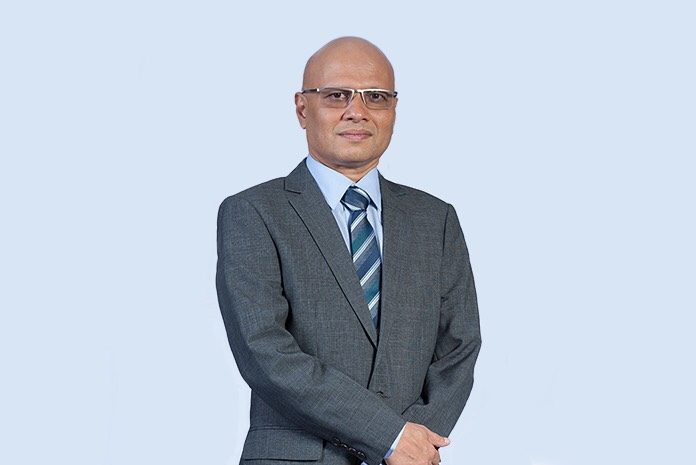 Mr Ismail Rasheed is the Chief Executive Officer and Managing Director of Dhiraagu, the leading and the largest provider of telecommunications and digital services in the Maldives.
He joined Dhiraagu in 1988 as a technician, ever since then has held key positions at Dhiraagu including Chief Executive, Director of Networks and Manager Networks Planning and Projects. He is an experienced Chartered Engineer with over 30 years of telecoms experience.
How did you get started?
I started my career in the telecoms industry immediately at a very early age. I joined Cable & Wireless (the predecessor to Dhiraagu) as a technician and was part of the team that provided international telecommunications via satellite. As the business expanded to provide other services, the team had the opportunity to work in multiple areas of engineering and operations. I also got the opportunity to specialize in the field of telecommunications.
What would you consider as successes?
When Dhiraagu was formed, there were only very few telephone lines in Male' and connectivity to very few islands around Male. Within the first few years, we had more than doubled the number of lines. Over the course of our first decade, we extended the network and connected every inhabited island. We then went on to introduce internet connectivity to the Maldives in 1995, and the introduction of GSM mobile connectivity in 1998.
The establishment of the international submarine cable link between the Maldives and Sri Lanka and the nationwide submarine cable network established in 2012 were also key initiatives. I feel greatly privileged to have played key roles in all of these development projects.
Challenges
The Maldives is about 850km from North to South, but because we are an island nation, geography sometimes presents unique challenges. It often means investing in standalone infrastructure for specific islands. We have to provide services to our customers across these disparate islands and ensure connectivity 24/7.
Another challenge is ensuring a reasonable return on investment. The Maldives is a small country in comparison to others, and this is difficult when we cannot effectively take advantage of economies of scale, due to the comparatively small size of our country and population.
What do you do differently?
I like to believe that our passion to provide our customers with a better experience makes us different. We are constantly focused on improving and enhancing the quality of service that we provide.  Our focus is very much on the growing demands of our customers and we have been able to establish ourselves with a reputation for providing a better and more focused service to the community.
The reason behind Dhiraagu's success is our hardworking and dedicated team. Investing in their development is a key focus area. You will note that the majority of our staff have been developed while on the job through both in-house and external programs. Our staff base is almost 99% Maldivian proving that we have the local talent and know-how to run a successful global-level company in a competitive market.
What is your advice for the young MD's and what are your hopes for the future?
My advice would be to make a strategic plan to achieve your vision and continue to innovate your business model to achieve your end goal.  Push ahead, despite the obstacles. There are multiple opportunities in the Maldives in this new age of digital innovations, including a multitude of cross-industry solutions that young entrepreneurs can utilize.
Disclaimer: The views expressed are the individuals own views and do not necessarily represent the views of Corporate Maldives.