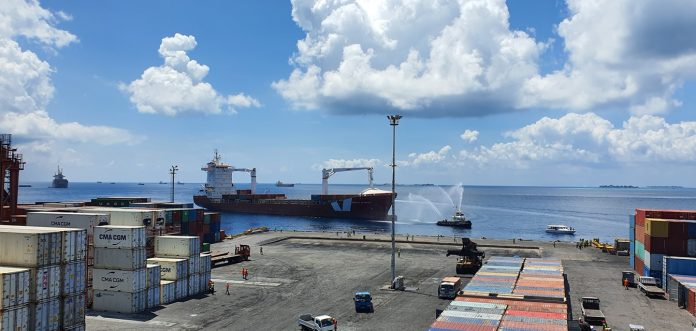 Maldives State Shipping (MSS) has stated that the duration agreed on the use of the first vessel is expiring and the company has opened bidding for another boat to be used for shipping containers.
The company's announcement implies that the vessel is to be used for 6 months where it will be selected based on certain specifications. The Managing Director of MSS, Mr. Abdulla Saeed mentioned that the announcement was made to renew the terms as the current vessel use duration is expiring and that shipping brokers in Maldives can also participate in the bidding.
He further outlined that imports have decreased by 50% due to COVID-19 when the company started its operations which would not have been the right time although the activities were operated as planned. The company has also collaborated with the world's largest shipping company, Maersk.
MSS is a state-owned company with 99% shares of State Trading Organisation (STO) and 1% share of Fuel Supplies Maldives (FSM). The company started operations during March 2020 offering an extensive liner shipping service both locally and internationally.