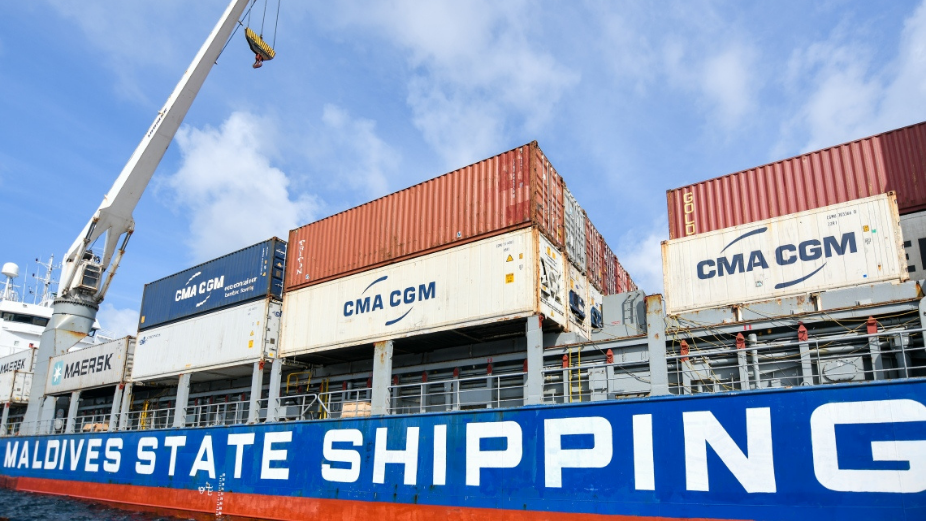 Maldives State Shipping (MSS) has announced that it is expanding its routes and bringing goods into the Maldives from China and Thailand.
STO Managing Director Hussain Amr stated the company's goal is to connect additional sectors with the Maldives, and that as a result, the people in the Maldives would have easy access to all the commodities they require. He made this remark while speaking on the occasion of the government's fourth anniversary.
Amr noted that MSS began operations during the most trying moments of COVID-19 and claimed that many individuals criticised the shipping service when it was originally introduced. But according to Amr, the company worked hard to bring many of the necessary materials to the Maldives.
Amr said that having one's own shipping line is essential for a nation like the Maldives, which depends on imports. According to him, MSS plans to begin operating routes outside of the Maldives in the future. According to him, the company is striving to transport items to the Maldives from Bangkok and China and will soon begin routes there.
MSS is a government-established subsidiary of STO that facilitates the lowest-cost importation of commodities to the Maldives. The company began operations in April 2020. MSS presently owns three ships. They consist of two container ships and a 44,000-tonnes bulk carrier. The bulk carrier connects Dubai and Male'. Its purpose is to transport supplies for the construction sector. The two container ships deliver products between Maldives, Colombo and Singapore.