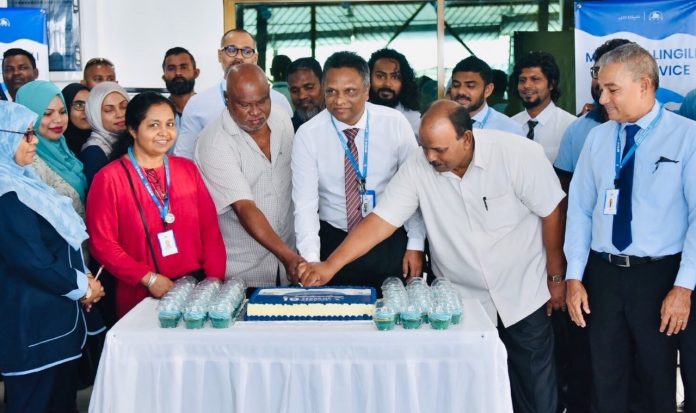 Managing Director of Maldives Transport and Construction Company (MTCC), Mr. Adam Azim has announced that the company aims to be a financially profitable company by the end of 2020.
Speaking at the ceremony carried out in Dhannna Gimatha terminal, marking the 19th year of service of Male' – Villingili Ferry services, Azim said MTCC suffers a huge loss. He also pointed out that since the beginning of this year, MTCC has been running on a loss of 70 million rufiyaa.
Azim highlighted that MTCC is deserving of the subsidy given to other companies by the government and discussions are ongoing regarding it.
In order to become a financially stable company, Azim says it is important to focus on working together to cut down the expenses rather than overpricing the services. MTCC should always be working together to provide better services for the citizens, he added.
Adam Azim previously held positions such as None Executive Director of Bank of Maldives, Chief Financial Officer of MWSC, Sales and Marketing Officer and General Manager of STO.