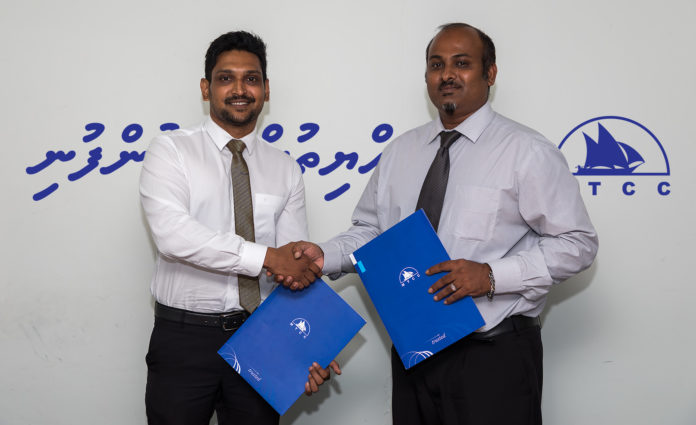 Maldives Transport and Contracting Company (MTCC) signed an agreement with Maldives Securities Depository (MSD) whereby MSD was appointed as the service agent for MTCC Rights Issue.
According to this agreement, MSD will be responsible for looking after Rights Issue process. Through MSD, the Rights Issue communication between shareholders will be carried out more resourcefully. Some of the things that MSD will be doing under this agreement are, distributing and accepting the rights issue and rights transfer forms, receiving payments and carrying out MSD infinity portal training programs for MTCC staff. Now shareholders will be able to buy shares easily from different areas of Maldives.
Rights Issue opportunity will be offered to shareholders who have been registered as a shareholder of the company or who have been given the share purchase rights by another shareholder, before 16hrs on 9 October 2017. Rights Issue will be offered from 19 October 2017 to 3 December 2017. A total of 5,000,000.00 shares at face value of MVR 5 will be issued to shareholders, for the price of MVR 62 per share.
Rights issue application form and transfer form are available at MTCC head office and can be downloaded from the company website.
Ever since being founded in 1980, as the first public limited company of Maldives; Maldives Transport and Contracting Company has been at the forefront of infrastructural development as well as constant innovations in the transportation industry of the Maldives.