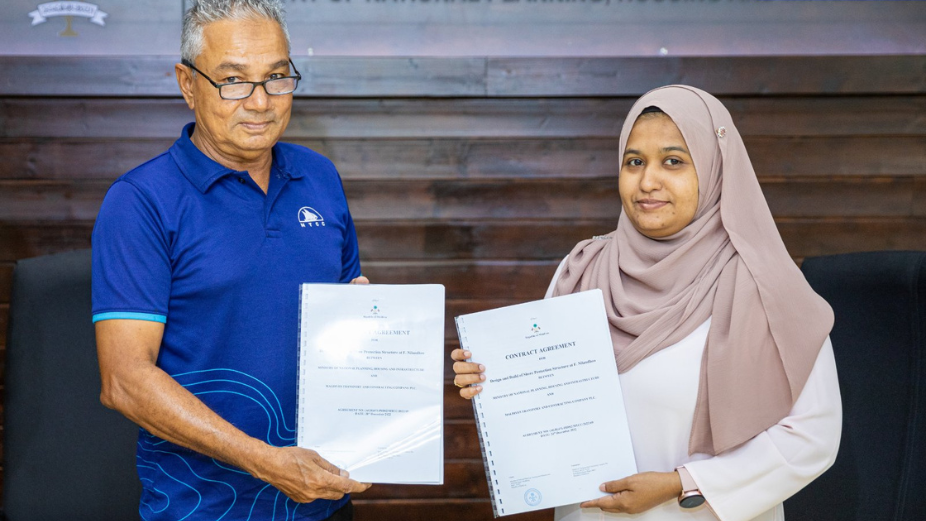 Maldives Transport and Contracting Company (MTCC) has been contracted by the Housing Ministry to protect F. Nilandhoo's coastline in order to solve its evergrowing erosion problem.
Director General Fathimath Shana Farooq signed the agreement on behalf of the Ministry at a ceremony held at the Planning Ministry yesterday. COO Shahid Hussain Moosa signed on behalf of MTCC.
While a total of MVR 29.9 million has been given for the completion of the project, the deadline for completion is 240 days.
Scope of project works:
Massive 503-metre stone revetment on the western side of the island
A massive 20-metre stone groyne
429-metre geobag revetment on the northeast side
Nilandhoo has been facing erosion problems due to its recently reclaimed land. Under the project awarded to MTCC, the reclaimed area will be protected and land will be allotted for living in the reclaimed area.