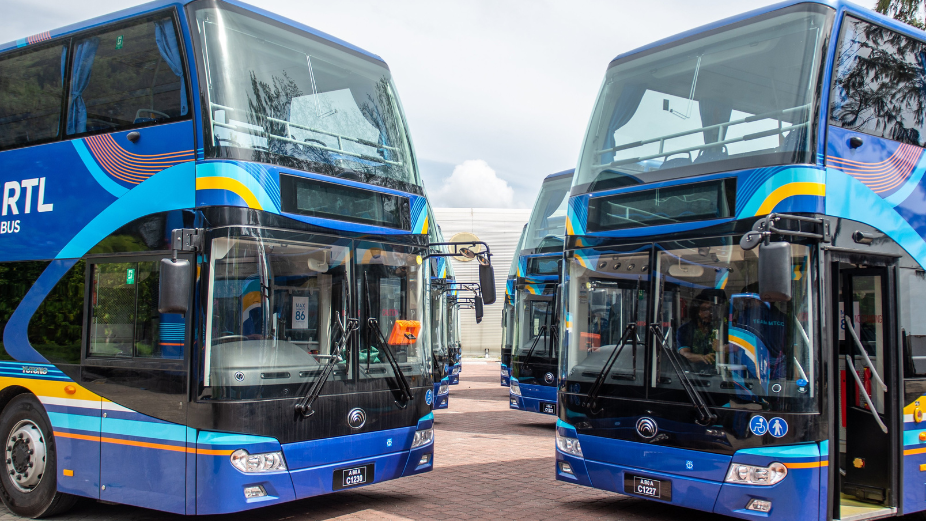 The Maldives Transport and Contracting Company (MTCC) has announced that they will begin charging passengers using Raajje Transport Link (RTL) minibus services in Male' City beginning on Monday, October 3, following a period of four weeks in which these services were provided free of charge.
At a press conference that was held on Sunday, MTCC's Chief Executive Officer Adam Azim disclosed that the fare for minibus service will be MVR 7, as was previously announced.
The purchase of tickets has been made more convenient by MTCC. The RTL mobile app and web portal are both available for use by passengers in the process of purchasing QR tickets. According to MTCC, the validity of each QR ticket is for a period of seven days. Additionally, the company has made it possible for passengers to purchase multiple tickets, up to a maximum of sixty, using either the RTL mobile app or the RTL web portal.
MTCC also disclosed that customers can pay for tickets with cash, but the company has asked customers to pay the exact amount of MVR 7, citing the potential for increased inconvenience due to the time spent giving back the changes to multiple customers during each ride and urging customers to avoid situations in which they are required to "keep the change."
MTCC stated they are also building a mechanism to provide bus tickets to customers who pay with Visa, American Express, or Mastercard in order to promote more rides.
In addition, MTCC stated that they are in the process of developing a bus card that will be usable for all RTL bus travels and will be available soon.
People over the age of 65 and children under the age of three, as well as school students in uniform and people with special needs, will be able to travel free of charge upon presentation of their ID cards and cards issued by NSPA for people with special needs. The service will begin charging passengers on Monday; however, these individuals will be able to travel free of charge upon presentation of their ID cards.
People who have disabilities will not have any trouble boarding or alighting from the minibuses because they were designed with their convenience in mind. The buses are equipped with 20 seats and have the capacity to carry a total of 30 passengers at once.
Adam Azim has acknowledged the public's enthusiasm for the RTL services and has conveyed his appreciation to those who place their trust in the local transportation network.