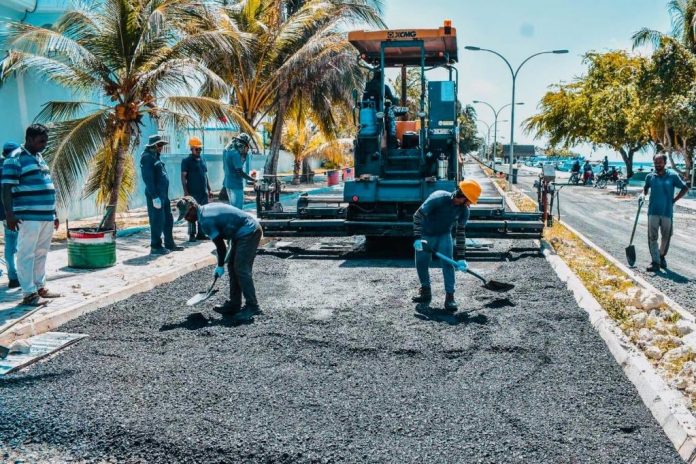 Maldives Transport and Contracting Company (MTCC) has initiated the construction and development of major roads of Baa Atoll Eydhafushi.
The project involves the development of 17 main roads of 17,785 sqm, a stormwater management system to prevent flooding of roads for a clean and safe environment along with gravity pipe networks, cement stabilized base course, and installation of street lights, speed breakers and marked road lines.
Moreover, pavements and sidewalks will be developed on both sides of all main roads while it is planned to plant trees on both sides of the main roads.
During the development of the main roads on the island, MTCC urges the public to provide full support such as not parking vehicles on roads that are under development where discussions were also made with the council.
The overall project valued at MVR 38.3 million was contracted to MTCC on 1st April 2019. The company stated that the construction of tar roads is estimated to be completed within the next 45 days.