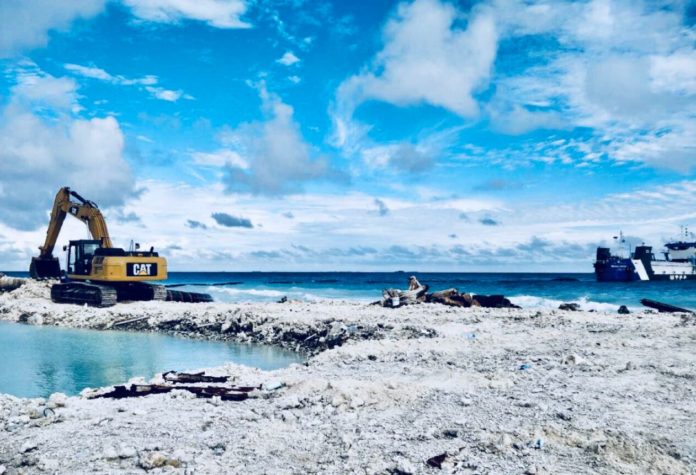 In the fourth quarter report of 2018, Maldives Transport and Contracting Company (MTCC) states 26 projects were carried out by the company.
The highest percentage of Government projects to be carried out within the Maldives are given to MTCC on a contract basis.
Out of the 26 projects managed by MTCC, four projects were successfully completed including Sh. Komandoo reclamation, N. Fodhdhoo harbor, G. A. Dhaandhoo Football Stadium reclamation and the construction of a runway, taxiway, and an airport apron at H.Dh. Kulhudhufushi Airport.
Projects carried out in the last quarter of 2018 includes the Land Reclamation and Shore Protection Projects of K. Thilafushi, G. Dh. Faresmaathodaa, H.A. Maafinolhu and K. Huraa which has been successfully completed.
Furthermore, three more new projects inccluding the harbor project of H.DH. Kulhudhuhfushi was handed to MTCC in the last quarter.