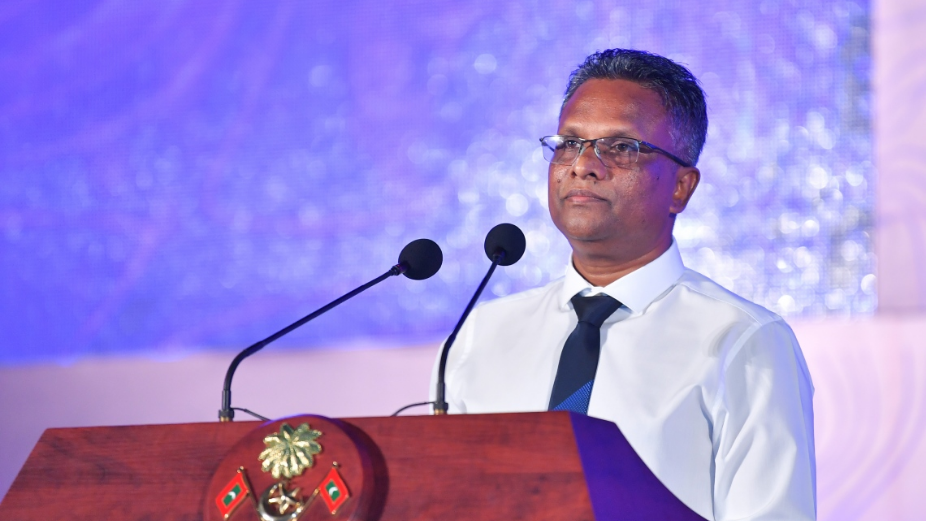 Maldives Transport and Contracting Company (MTCC) has celebrated 41 years of service.
CEO of MTCC, Adam Azim has said that harbours that used to take three years to complete are now completed within one year, and the speed of projects have been increased.
Speaking at the function held to mark the company's 41st anniversary last night, Azim said the time taken to build a harbour as well as an airport has also decreased. He said that it will now take 15 months to reclaim land for the development of an airport. It took three years before.
Azim stated that there is no island in the Maldives where MTCC has not carried out a project. He said that the company aims to conduct international projects in the future as well.
"In 2018, MTCC carried out 25 projects simultaneously. Currently, 94 projects are being carried out simultaneously," he said.
Azim said that this year's profit will be higher than last year's. The company earned MVR 224 million last year.
He said that the company's projects have increased significantly in the three years of the current administration, and the services provided to the public have also increased. He also added that MTCC is ready to provide speed ferry services to the whole country.