MTCC and Yanmar Asia have come together and begun the "Yanmar service campaign" on the 26th of November. The campaign was inaugurated in the North Harbour of Male and during this ceremony, the General Manager of MTCC, Mr Ismail Adhuham stated that the campaign will run from the 26th to the 29th of November.
According to MTCC, Yanmar Asia's technical team will be working in the North Harbour on the 26th and 27th of November, to conduct surveys on the boats in the harbour and raise awareness on genuine spare parts. Moreover, Yanmar original spare kits were also introduced where three 500 hour maintenance kits were showcased with discounts between 25% and 40%.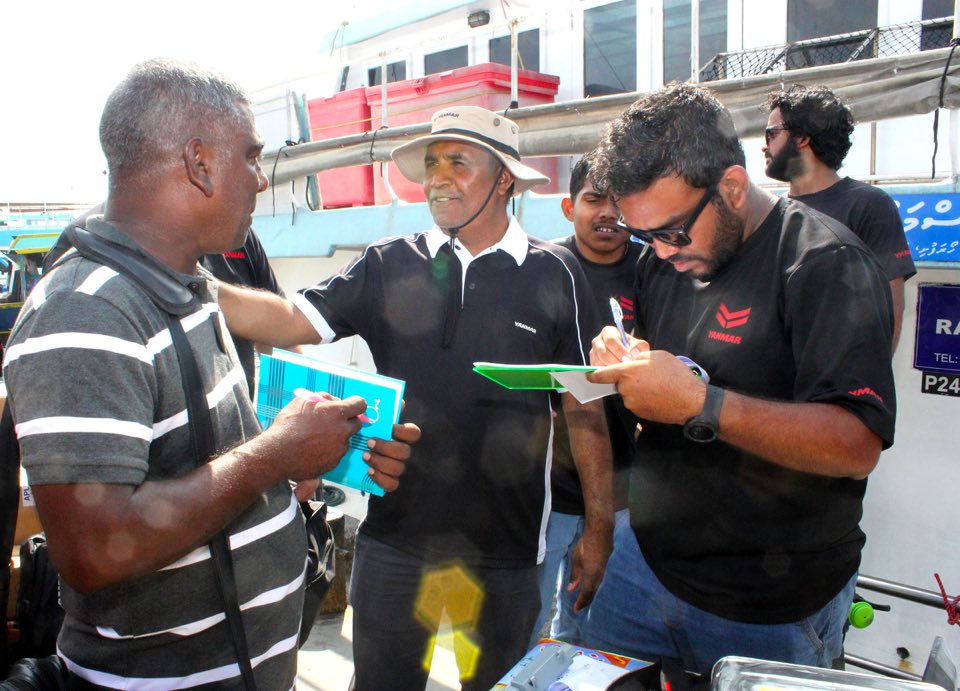 Mr Adhuham announced that this campaign will be carried out in Dh.Meedhoo as well. In the future, this campaign will be held out in many atolls of the Maldives.