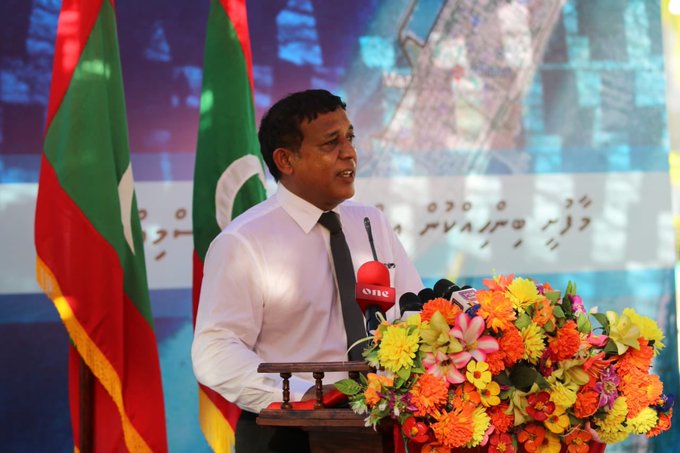 Maldives Transport and Contracting Company (MTCC) have begun the land reclamation project of K. Maafushi.
The project was inaugurated by Mr. Mohamed Shihab,  the advisor to President Ibrahim Mohamed Solih, during the Special ceremony held at K.Maafushi on 25th December 2019 .
The project was handed over to MTCC last August.  According to the planning ministry ,25 hectares of land is to be reclaimed under the project which is valued at MVR 99 million. A 1,110 meter revetment wall is also to be installed.
The project expected to finish within 249 days will bring a solution to the high demand of residential plots and the lack of a bigger beach area in the island.