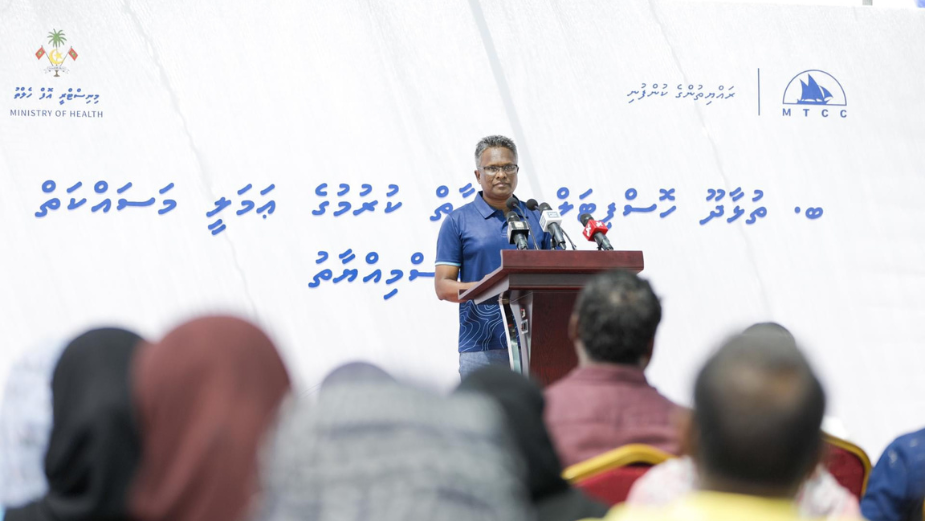 The Maldives Transport and Contracting Company (MTCC) officially commenced the construction work on the B. Thulhaadhoo Hospital project.
The ceremony was attended by a host of key figures, including the Minister of Health, the Honourable Mr Ahmed Naseem, and Thulhaadhoo MP, Ms Hisaan Hussain. Also present was the CEO of MTCC, Mr Adam Azim, representatives from the Ministry of Health, as well as other distinguished state dignitaries.
The project, which was awarded to the Maldives Transport and Contracting Company (MTCC) by the Ministry of Health, carries a value of MVR 114.50 million.
The project scope entails constructing a two-story hospital building with a capacity of 30 beds, supplemented by a dedicated service block and an accommodation block.
These structures aim to create a comprehensive healthcare facility capable of catering to the diverse medical needs of the island's residents and visitors.
The new hospital is part of a broader effort to improve access to quality healthcare across the islands.