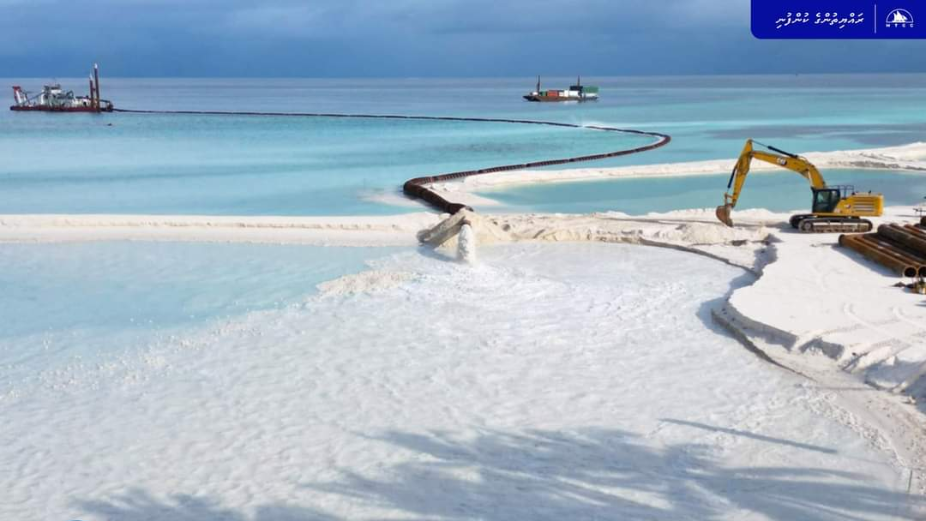 Maldives Transport and Contracting Company (MTCC) have mobilized their cutter suction dredger (Bodu Jarraafa) to F. Magoodhoo and commenced land reclamation operations on 16th November 2022.
The company has also completed the construction of the island area bund wall.
Scope of works includes island reclamation operations of 17 hectares, airport reclamation operations of 30.8 hectares, construction of a 3,339m revetment, a 90m groyne.
According to MTCC, the value of the project is MVR 206.87 million.