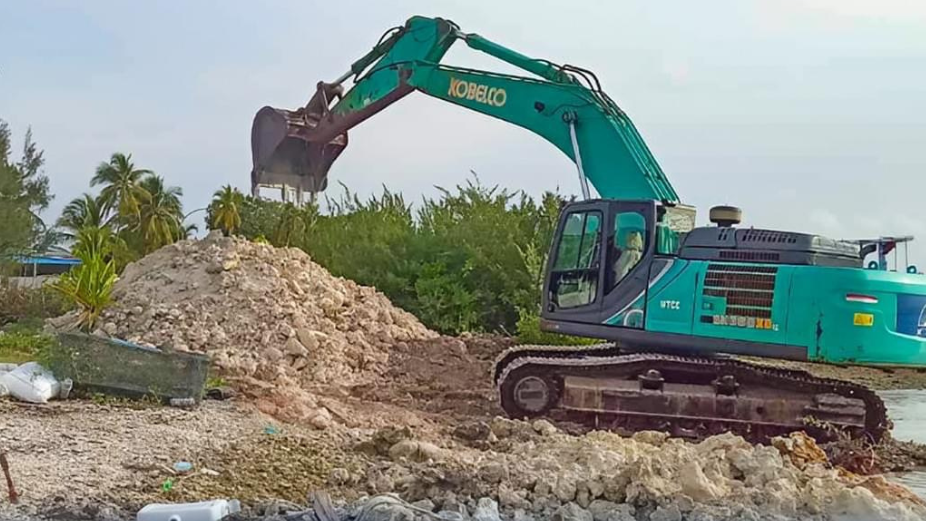 Maldives Transport and Contracting Company (MTCC) initiated the physical works on the N. Holhudhoo Harbour Development & Shore Protection Project. The primary phase sees the harbour basin undergoing intensive new dredging operations.
The project includes the dredging of a new 10,614cbm harbour basin and the excavation of a 1,375cbm area earmarked for a detached ramp. In addition, reclamation operations are set to cover 5,303cbm of the harbour.
Further developments consist of the construction of a 570m long breakwater, the erection of a 14m rock boulder revetment, and the installation of a 375m geobag revetment. The project will also witness the building of an 89m quay wall, the creation of a 10m x 9m detached ramp, the paving of a 418sqm harbour area, the introduction of harbour lights, and the positioning of mooring buoys.
The project is valued at MVR 43.2 million.