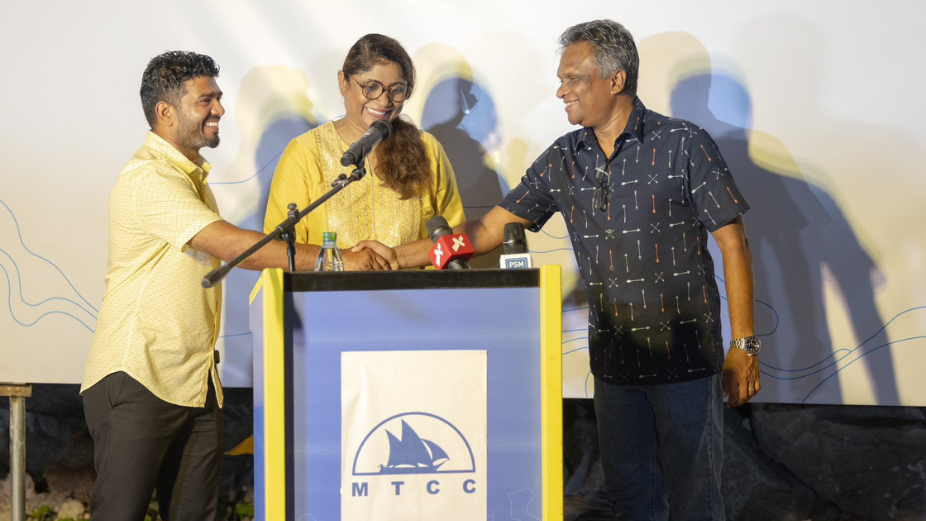 The Maldives Transport and Contracting Company (MTCC) held a ceremony yesterday, in Ha. Dhihdhoo, marking the commencement of physical work for the HA. Dhihdhoo Land Reclamation Project.
Minister of Defence, Honorable Uz. Mariya Ahmed Didi presided over the event. Notable figures in attendance included Member of Parliament Abdulla Waheed, CEO Adam Azim, and senior officials from MTCC. Recognizing the housing and infrastructure challenges faced by the residents of Dhidhooo due to the limited land availability on the island, MTCC has undertaken this endeavour with a commitment to address these pressing needs.
The primary objective is to complete the HA. Dhidhoo land reclamation project within the established timeframe, offering a solution that will greatly benefit the citizens of Dhidhoo.
HA. Dhihdhoo, with a population of 4,186, is home to the island's largest educational institution, various government offices, and a growing number of private businesses. The island's expanding population has led to a critical shortage of available land, necessitating this reclamation project to support future development initiatives.
The scope of work for this project includes the construction of an 1150-metre sand bund wall, reclamation operations totalling 623,968 cubic metres, beach area reclamation operations covering 10,962 cubic metres, a 916-metre excavation of a bioswale trench, and the installation of 916 metres of geotextile and coral rubble.
The project's estimated value stands at MVR 83.07 million.