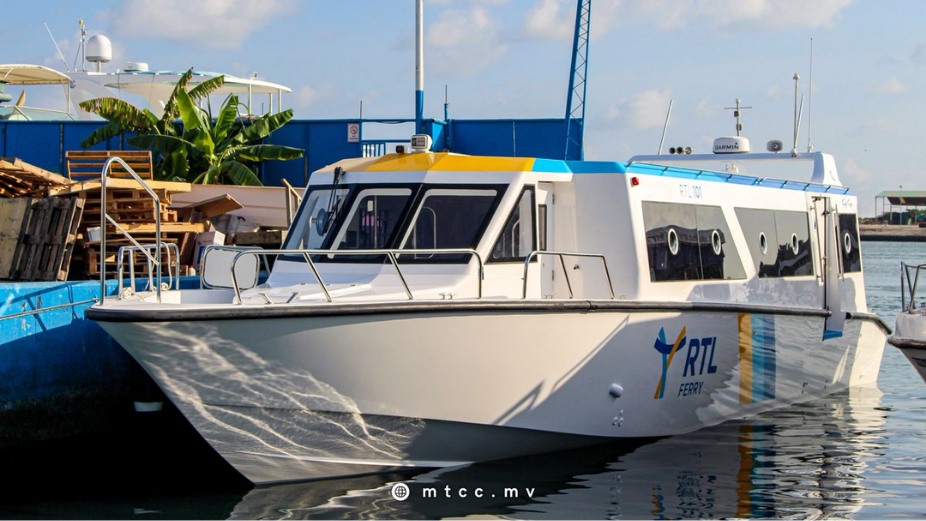 The first phase of the Raajje Transport Link (RTL) under the Integrated National Public Ferry Network (INPFN) has commenced in Haa Dhaalu atoll yesterday.
Maldives Transport and Contracting Company (MTCC) commenced ferries to 13 islands within Haa Dhaalu atoll via 5 routes from 2nd May onwards, coinciding with the Eid holidays.
MTCC stated that as this is a new service, the public needs to familiarize themselves with relevant and crucial details about the service. As such, to allow sufficient time for familiarization, all trips from May 2nd till May 10th will be free of charge.
All reservations for RTL ferries can be made via island councils during the free trial period. However, a fee will be charged for trips starting 11th May and all reservations must be made via the official website for RTL (www.rtl.mv) or via the official RTL app which is available on app.rtl.mv for both Android and iOS devices. The ferry schedule is also published on MTCC's official website www.mtcc.mv.
The high-speed ferries built for RTL have a maximum capacity of 50 passengers. The ferries are designed to facilitate a safe, comfortable ride, air-conditioned and equipped with USB outlets for charging.
The INPFN is a large-scale project that introduces efficient, affordable, convenient, and sustainable passenger and cargo ferry services to all administrative islands of the country. The first phase of the project will establish a ferry network of 40 islands in the northern atolls, classified as Zone 1. Ministry of National Planning, Housing and Infrastructure has recently contracted MTCC to provide services for the second and third phases of the Integrated National Public Ferry Network (INPFN) as well.