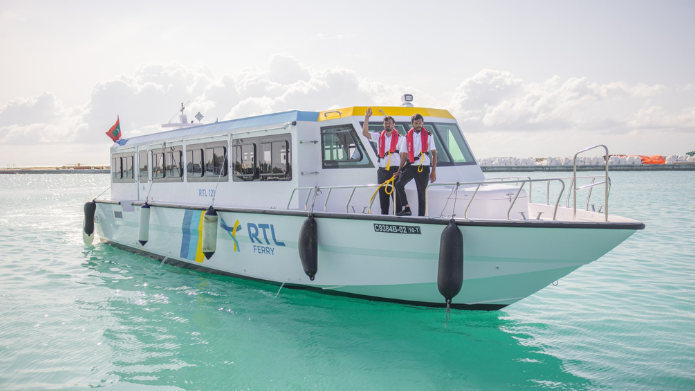 Maldives Transport and Contracting Company (MTCC) commenced its highly anticipated RTL Ferry Services in Ga and GDh Atoll on July 13, 2023.
The integrated national public ferry network project's second phase aims to connect the Maldives through a high-speed ferry view, and the launch of RTL ferry services is a significant step toward achieving this goal. The service was inaugurated in Huvadhoo Atoll on May 6, with the launch of six ferries. As part of the initial trial period, the company will be providing free travel for a duration of one week. The purpose of this trial is to ensure customer awareness and familiarity with the new ferry services.
Starting from July 20, 2023, customers will be required to purchase tickets for their travel. To secure a spot for travel during the trial period, passengers are advised to contact the island council. Notably, individuals with special needs registered with ANSPA (the Association for Persons with Special Abilities) will continue to travel free of cost, even after the introduction of ticket charges.
The RTL ferry services in Ga and GDh Atoll will be available seven days a week, operating six-speed ferries under the RTL brand across nine different routes. The detailed schedule for the ferry service can be accessed through the RTL website and the RTL travel app.
The ferries in Huvadhoo Atoll are equipped with air conditioning and can accommodate up to 50 passengers. Additionally, designated spaces for wheelchairs and stretchers are reserved for individuals with special needs, ensuring their comfort and accessibility throughout the journey.