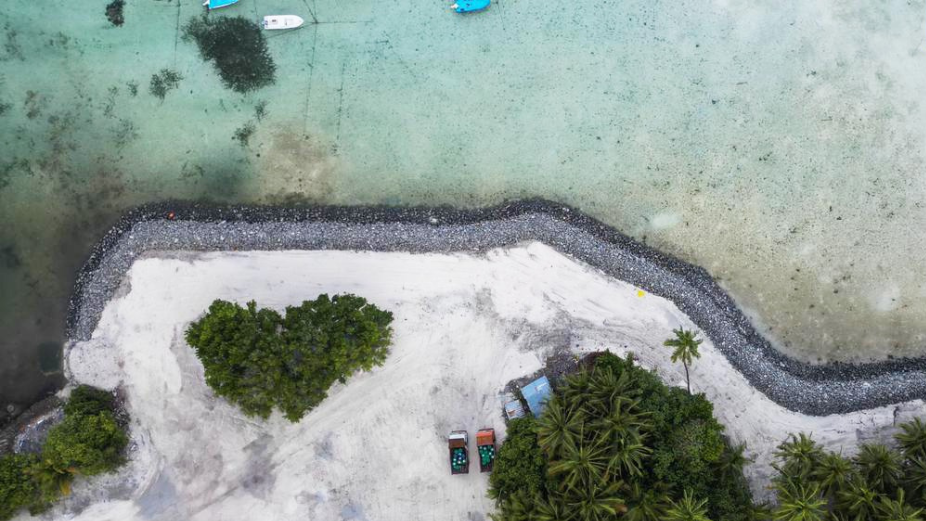 Maldives Transport and Contracting Company (MTCC) has completed the M. Kolhufushi shore protection project.
Kolhufushi residents earn mainly from agriculture or employment in nearby resorts. With a population of 1,466 people, M. Kolhufushi has long endured the effects of erosion. With erosion from all sides of the island, several trees and land have been damaged and lost.
Scope of work for this project included swimming area dredging operations of 5,575cbm, central waste area dredging operations of 4,108cbm, construction of a 202m breakwater and a 518m revetment.
This project is valued at MVR 22.9 million.
In the last 42 years, MTCC has completed a number of projects across the country. Since the inception of the company, MTCC has played an important role in the infrastructure development and social infrastructure development of the Maldives.