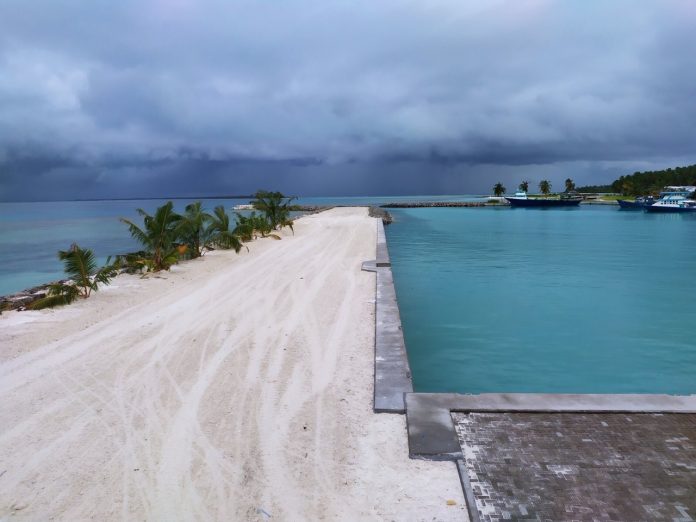 Maldives Transport and Contracting Company Plc (MTCC) has completed the breakwater construction project at Th. Madifushi on 7th December.
Ministry of National Planning and Infrastructure contracted MTCC for the project earlier this year on 27th August 2019. The work for the project commenced on 10th September 2019.
MTCC revealed that the project involved construction of a 100m quay wall in the breakwater area. The breakwater construction project of Th. Madifushi is valued at around MVR 6.3 million.