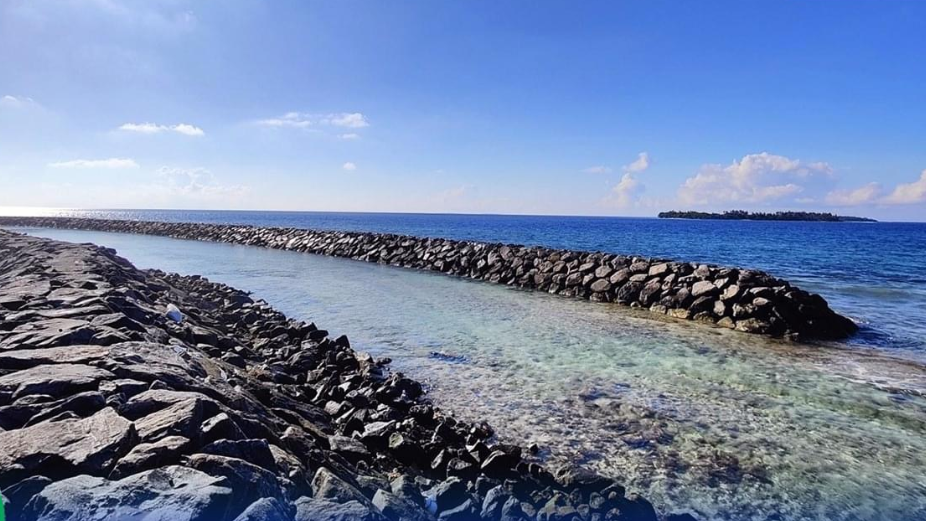 The Maldives Transport and Contracting Company (MTCC) has successfully completed the shore protection endeavour in Kurendhoo, Lhaviyani Atoll.
The project's scope encompassed various essential components to safeguard the island's coastline. It involved the deposition of 10,200 cubic meters of sand to fill the beach, the construction of a 361-meter breakwater, an 822-meter revetment, and 142-meter groynes.
The detrimental effects of erosion in Kurendhoo became notably apparent in 2021, as houses suffered damage and the football grounds were left beyond repair due to high tides. The island council expressed confidence that the recently concluded shore protection project would effectively resolve these issues. Its successful implementation is anticipated to bring relief to the community, equipping them with greater resilience against future erosion and tidal challenges.
With a value of USD 2.7 million, the project aimed to tackle the persistent problems of high tides and erosion that have long been a concern for the island's 2,094 residents, who rely primarily on tourism for their livelihoods.