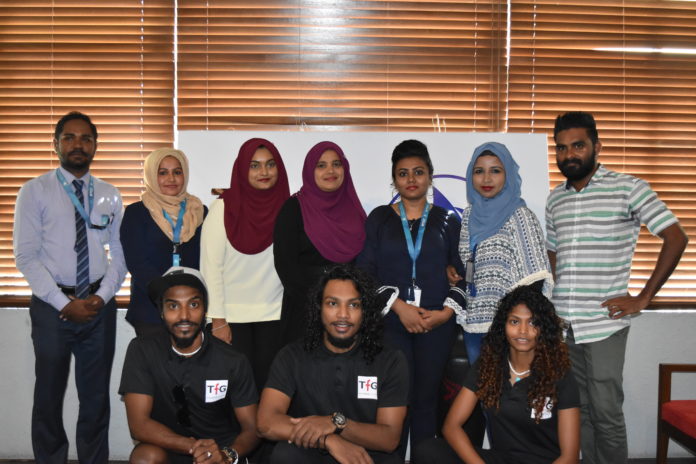 Maldives Transport and Contracting Company (MTCC) yesterday held the closing ceremony for 'MTCC Fitness Challenge', a corporate fitness program conducted in collaboration with Total Fitness Group (TFG).
Ten different employees from MTCC participated in the 5-week program, spearheaded by the Human Resources and Administrative Department of MTCC. According to HR and Admin Executive Abdullah Faaidh, the program was initiated to promote wellness and better health within MTCC's employees and within the workplace itself. He also noted that there are more programs like this one in the works for the future.
The Chief Executive Officer of TFG praised MTCC for the program and expressed his hope that more companies would take the example MTCC has set to organize health and wellness programs for their employees.
The ceremony also included awards for the participants who showed the most positive results, with the first prize being a free 3-month membership to TFG's 'Sink it' all-inclusive gym program.