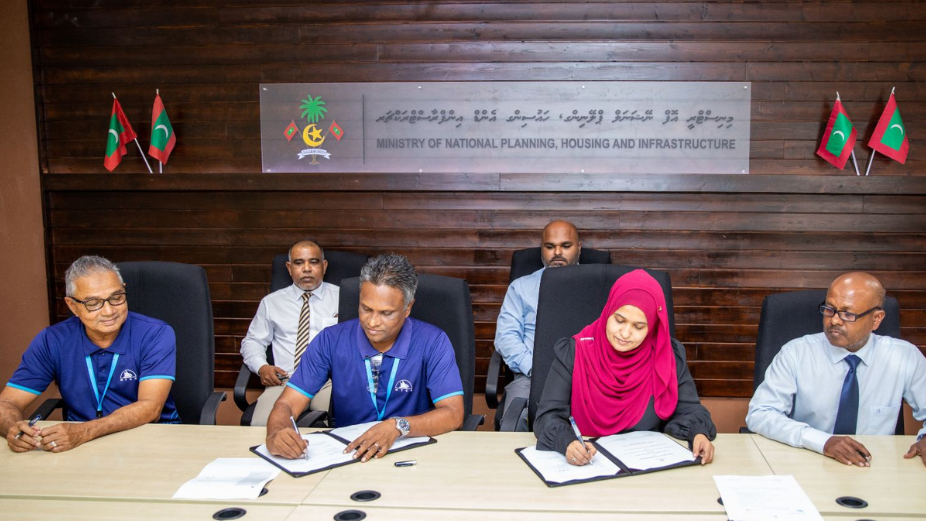 Maldives Transport and Contracting Company (MTCC) has been awarded the development of F. Magoodhoo Airport by the Ministry of National Planning, Housing, and Infrastructure.
In a ceremony held yesterday, CEO Adam Azim signed on behalf of MTCC and Ms. Shaana Farooq Director General, signed on behalf of the Ministry.
Currently, due to the lack of an airport at F. Atoll residents of this atoll have to travel to nearby airports such as Maamigli or Dharavandhoo. With the development of the airport, the MTCC hopes to ease the transportation problem faced by the 6,244 people of F. Atoll. The development of Magoodhoo Airport is also expected to have a significant positive economic impact on the region.
Scope of works for the project includes construction of a 1,500-metre runway along with a taxiway, apron, fire pad, fire station, passenger terminal, and control tower. Other works include installing fences, gateways, security checkpoints, as well as navigational and meteorological equipment, and ground handling equipment.
The value of the project is MVR 231.54 million and it is to be completed within 550 days.
Over the past 41 years, MTCC has delivered various developmental projects in different regions of the country.