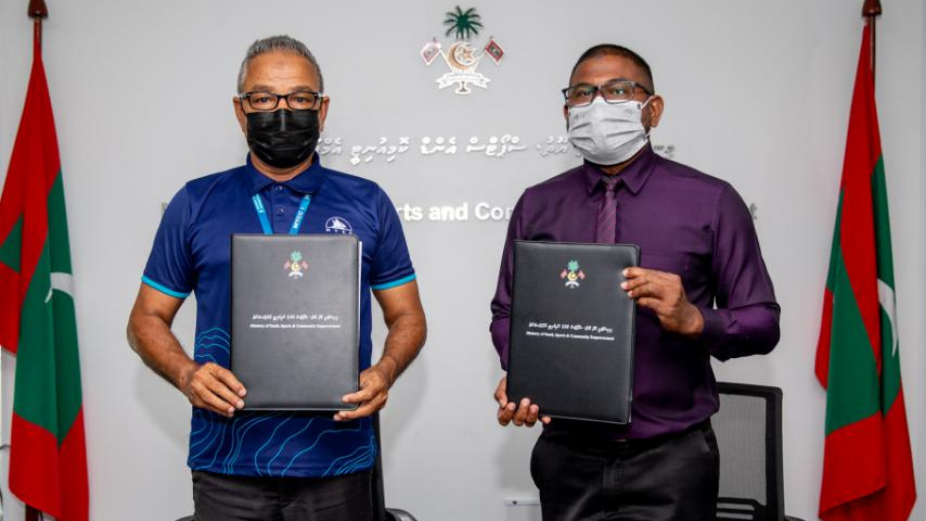 Maldives Transport and Contracting Company (MTCC) has signed with Ministry of Youth, Sports and Community Empowerment towards implementing Sh. Feevah Football Ground Subbase Preparation Project.
COO Shahid Hussain Moosa signed on behalf of MTCC and H.E. Mr. Ahmed Ibrahim signed on behalf of the Ministry.
Scope of works for the project include, site clearance of an area of 8,400sqm; excavation of 2,940cbm of the football field, backfilling of 4,511.70cbm of the field; supplying and installing pavement in an area of 460.29sqm around the gutter; installation of gutter and soak pit.
According to MTCC, the value of the project is MVR 2.68 million and the physical works of the project is currently ongoing.