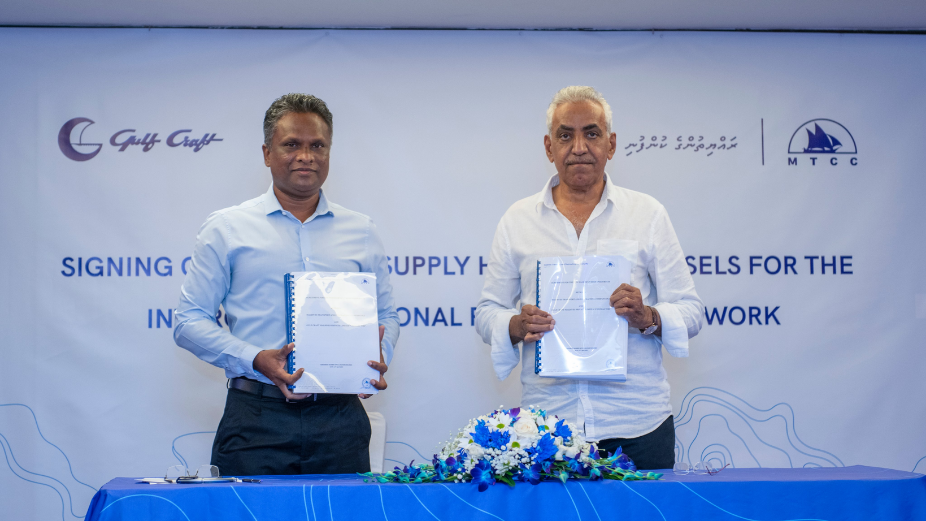 Maldives Transport and Contracting Company (MTCC) has yesterday signed with Gulf Craft Maldives to design and build high-speed vessels for the Integrated National Public Ferry Network Project.
As per the contract, Gulf Craft will be supplying 17 ferries for the project. Each ferry will have a capacity of 50 passengers and travel at a maximum speed of 30 knots.
The Integrated National Public Ferry Network Project aims to connect islands and atolls of the Maldives via a high-speed ferry network, thereby making travel between atolls more convenient and less expensive than domestic flights. In line with the government's decentralization policy, it aims to facilitate inclusive regional development, accelerate socio-economic growth, improve efficiency in the delivery of public services, and improve mobility and accessibility for all citizens across the archipelago.
The project will be carried out in three phases. The first phase, which will cover the northernmost atolls of the Maldives, is set to commence in November.