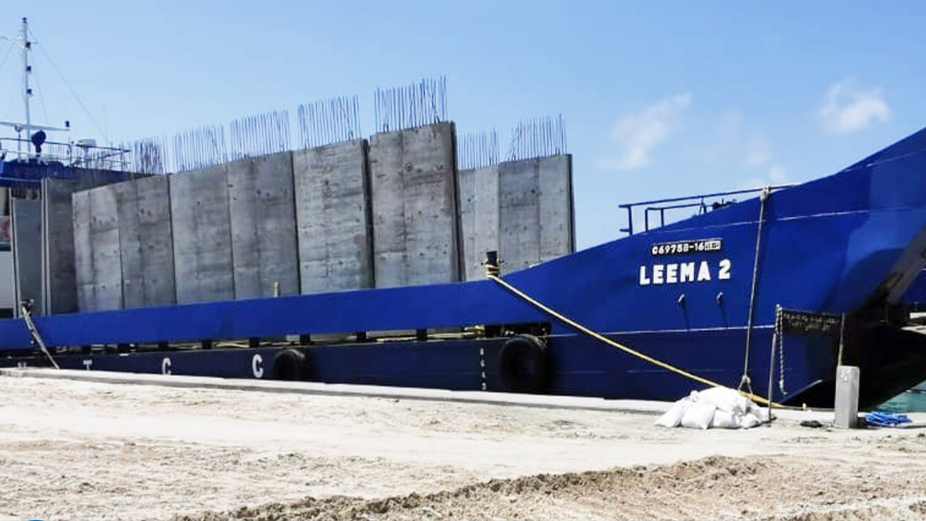 Maldives Transport and Contracting Company (MTCC) delivered the first shipment of precast concrete blocks, marking the commencement of the quay wall construction. This ambitious project, aimed at transforming the harbour into a modern and efficient facility, is expected to greatly enhance maritime operations in the region.
The comprehensive scope of the Adh. Dhigurah Harbour Development project includes various crucial elements. Notable aspects of the project involve dredging operations covering an area of 64,416 cubic meters, as well as channel dredging operations spanning 6,779 cubic meters. The construction phase features the establishment of a 294-meter quay wall, with the project being awarded to MTCC at a value of MVR 50.02 million.
Furthermore, the harbour development project encompasses the creation of a 287-meter breakwater, a 98-meter revetment, and the installation of 2,324 square meters of harbour pavement and harbour lights. Additionally, a ramp, jetty, and apron will be constructed as part of the project. These developments are expected to significantly enhance transportation facilities on the island once completed, ushering in a new era of modernized harbour infrastructure.