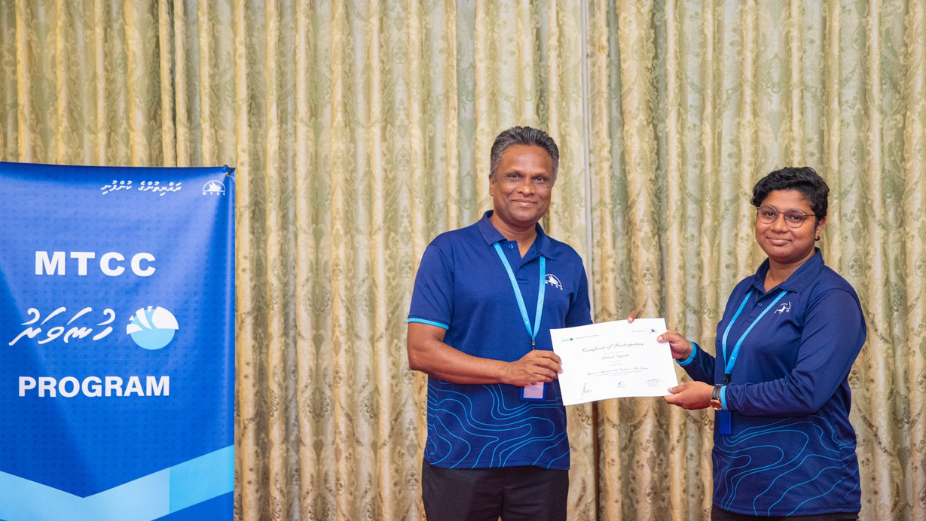 Maldives Transport and Contracting Company (MTCC) has employed the 52 trainees who completed their Hunavaru Apprenticeship Program.
A special ceremony was held to award certificates of completion for the participants of Hunavaru Program. CEO Adam Azim congratulated the 52 participants who completed the program. Speaking at the ceremony, CEO Azim stated that Hunavaru program is a very important initiative of MTCC aiming to train locals for a wide variety of jobs offered by the company. He noted that four female bus drivers have been trained under the programme and have acquired their bus licenses. He further expressed hope the programme would enable a change of attitude towards gender roles in the employment market.
Hunavaru Apprenticeship Program was conducted for a duration of 3 months. Participants in the program wer given a monthly allowance of MVR 5,000. If they were participating in the program outside of their home islands, MTCC also covered their living expenses as well.