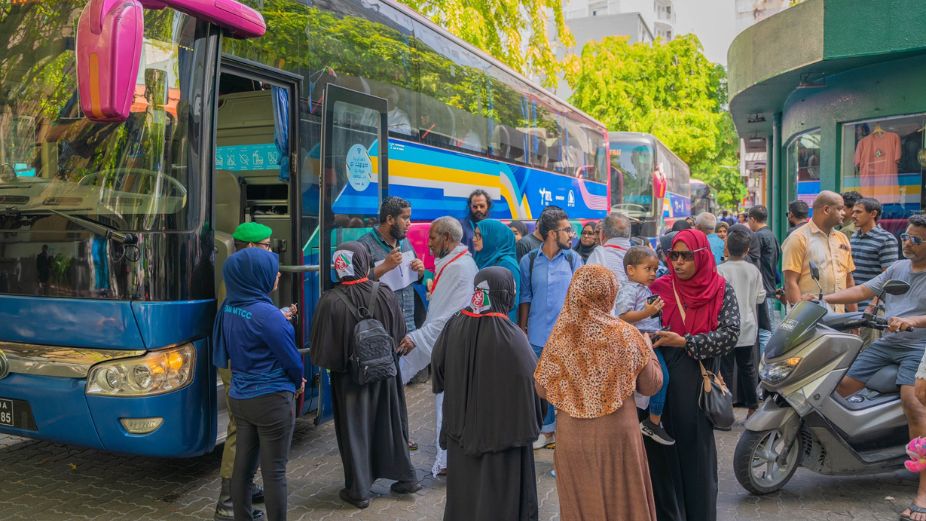 Maldives Transport and Contracting Company (MTCC) has provided transportation services for a total of 1,211 individuals, comprising Hajj pilgrims and their accompanying family members. The company's efforts involved the deployment of 10 buses across two routes in Malé, and an additional 9 buses operating on two routes in Hulhumalé.
The buses efficiently transported passengers from Phase 1 and Phase 2 to VIA, the main departure point for the Hajj pilgrimage. The provision of this crucial service not only facilitated travel arrangements but also underscored MTCC's deep pride in supporting pilgrims during their sacred journey.
MTCC team expressed their immense satisfaction in assisting the pilgrims, considering it a great honour and privilege. The company's dedication to its motto, "Rayyithunge Kunfuni" or "Service for the People," shone through as they diligently served the pilgrims.